The nursing pillow with 5 different uses - for you and your baby
Breast and bottle-feeding are more comfortable for everyone: it reduces muscle tension in mum's (or dad's) arms and shoulders, while providing comfort and support to your baby.
Koala Hug Baby is not just a nursing cushion, it cleverly transforms to support your baby as they grow and develop, from post-feed relax to tummy time newborn, to their first few attempts at sitting up on their own.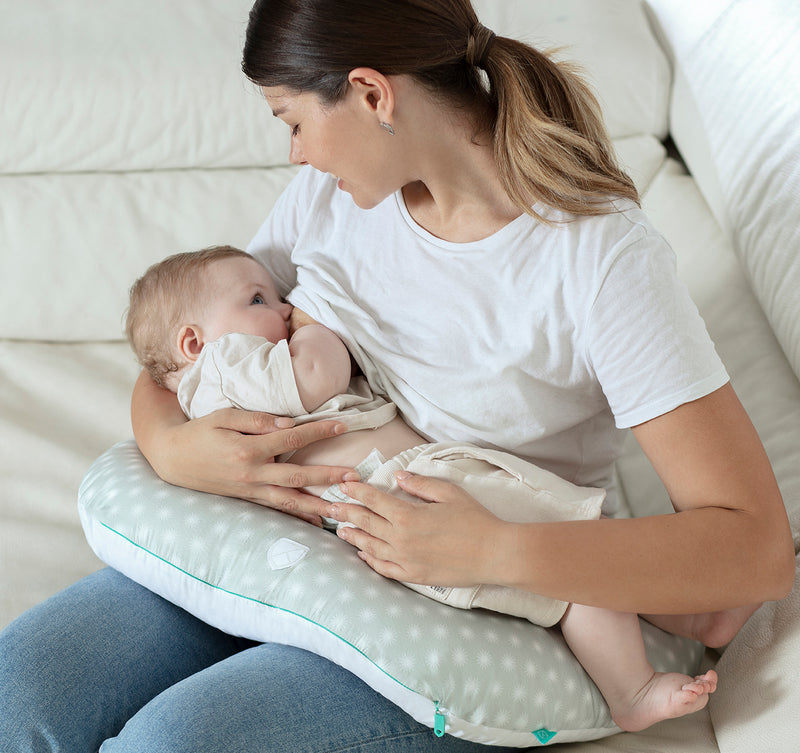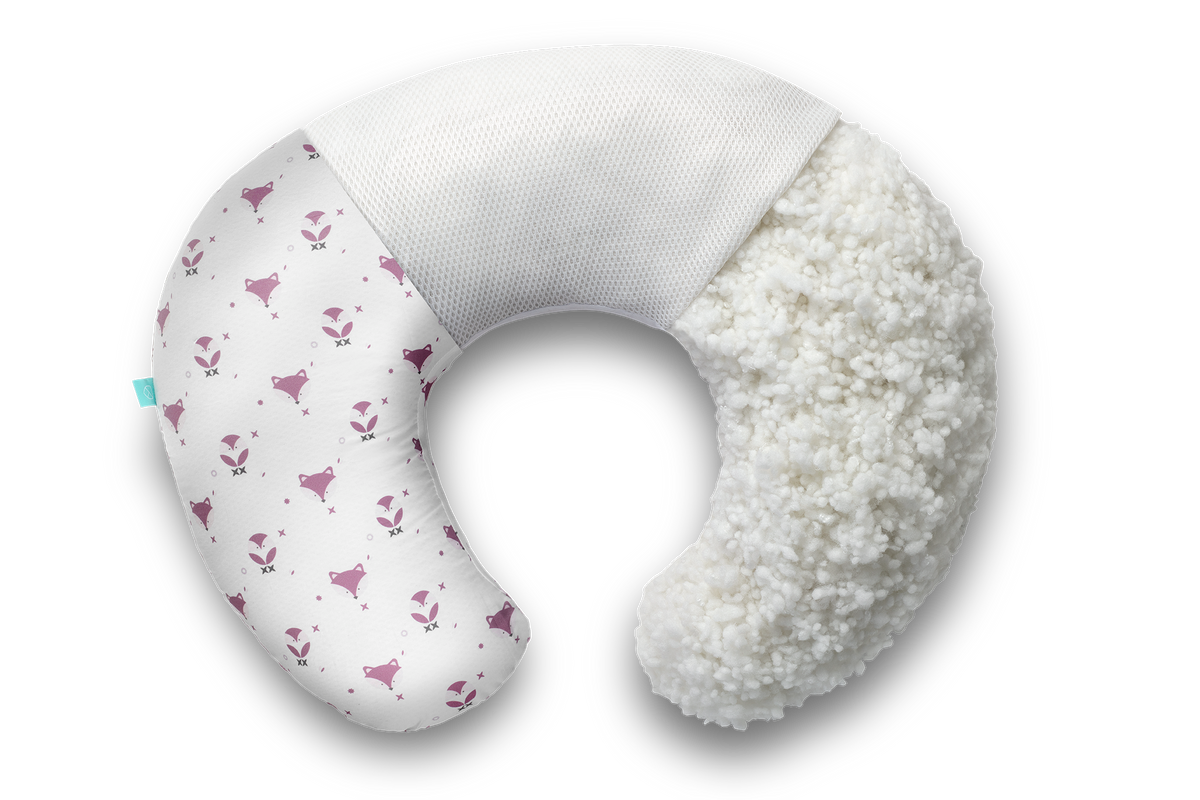 Because it's just what you need
Three features that make Koala Hug Baby so special

C-shape design for a perfect hug
Just place around your waist and you won't even have to worry about it moving around, as it wraps snugly without constraint.

Soft and compact padding
Offering comfort to your baby without caving in, thanks to the optimal support of the inner fibre!

Removable 100% cotton pillowcase
Pillowcase slips off easily, so you don't have to give up the convenience of machine washing each time it gets dirty!
Five different uses in one single pillow:
Breastfeeding
Transforms nursing into comfort for both mum and baby.
What the experts think
We rigorously test all of our products to guarantee the best quality to you and your baby (and for maximum peace of mind for mum and dad).  
• Ergonomic Product Certified by the German Institute for Health and Ergonomics (IGR)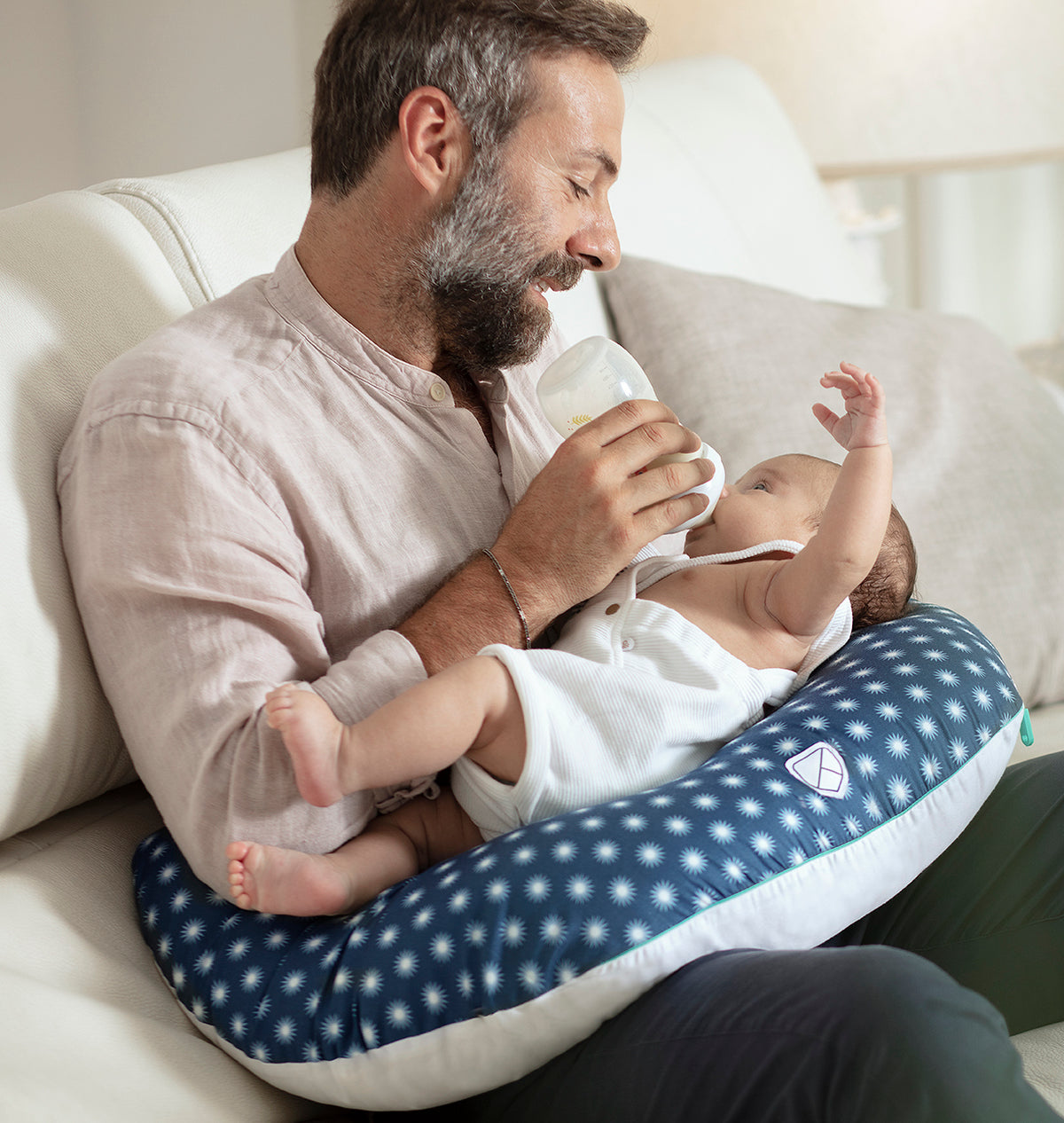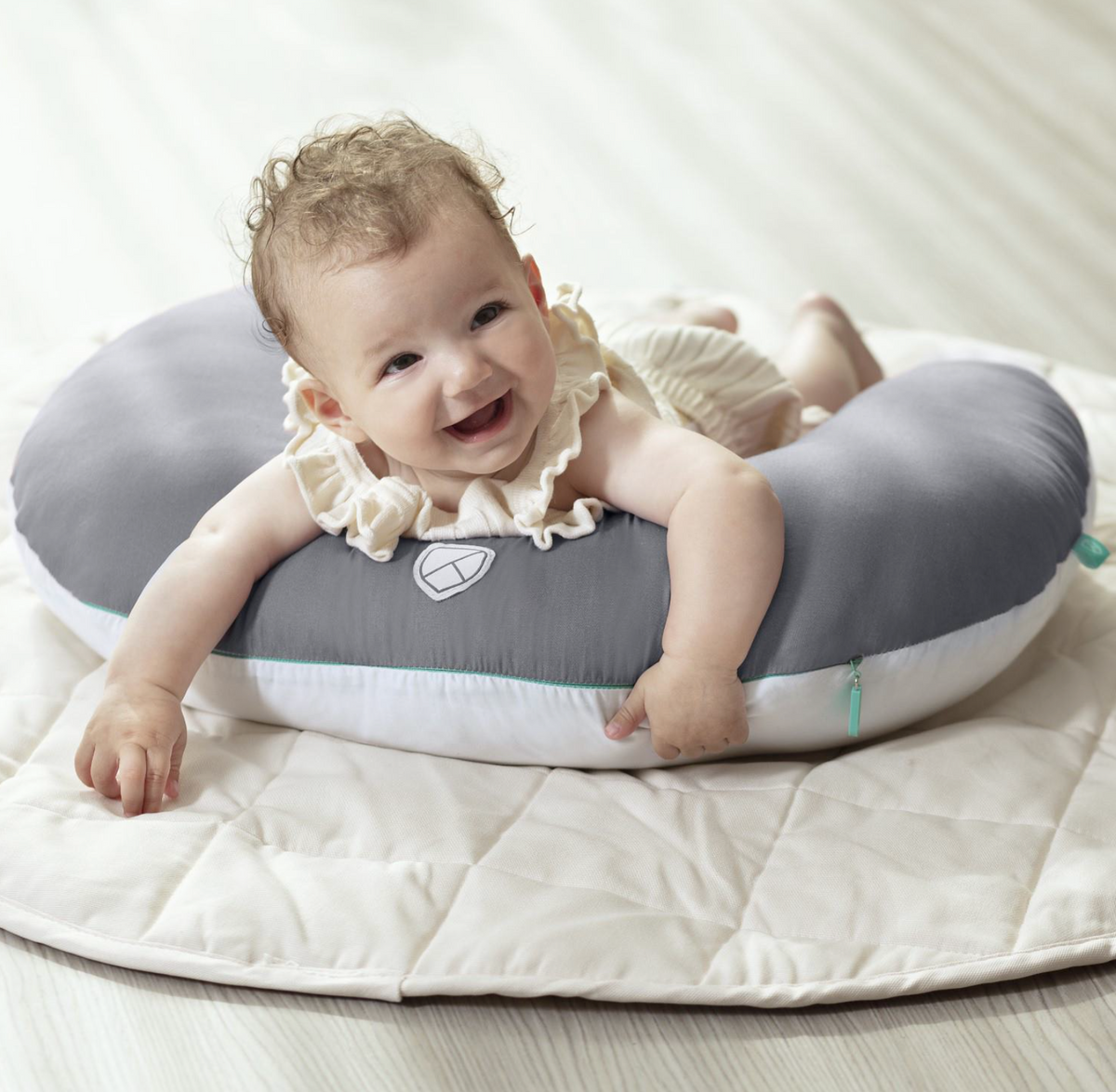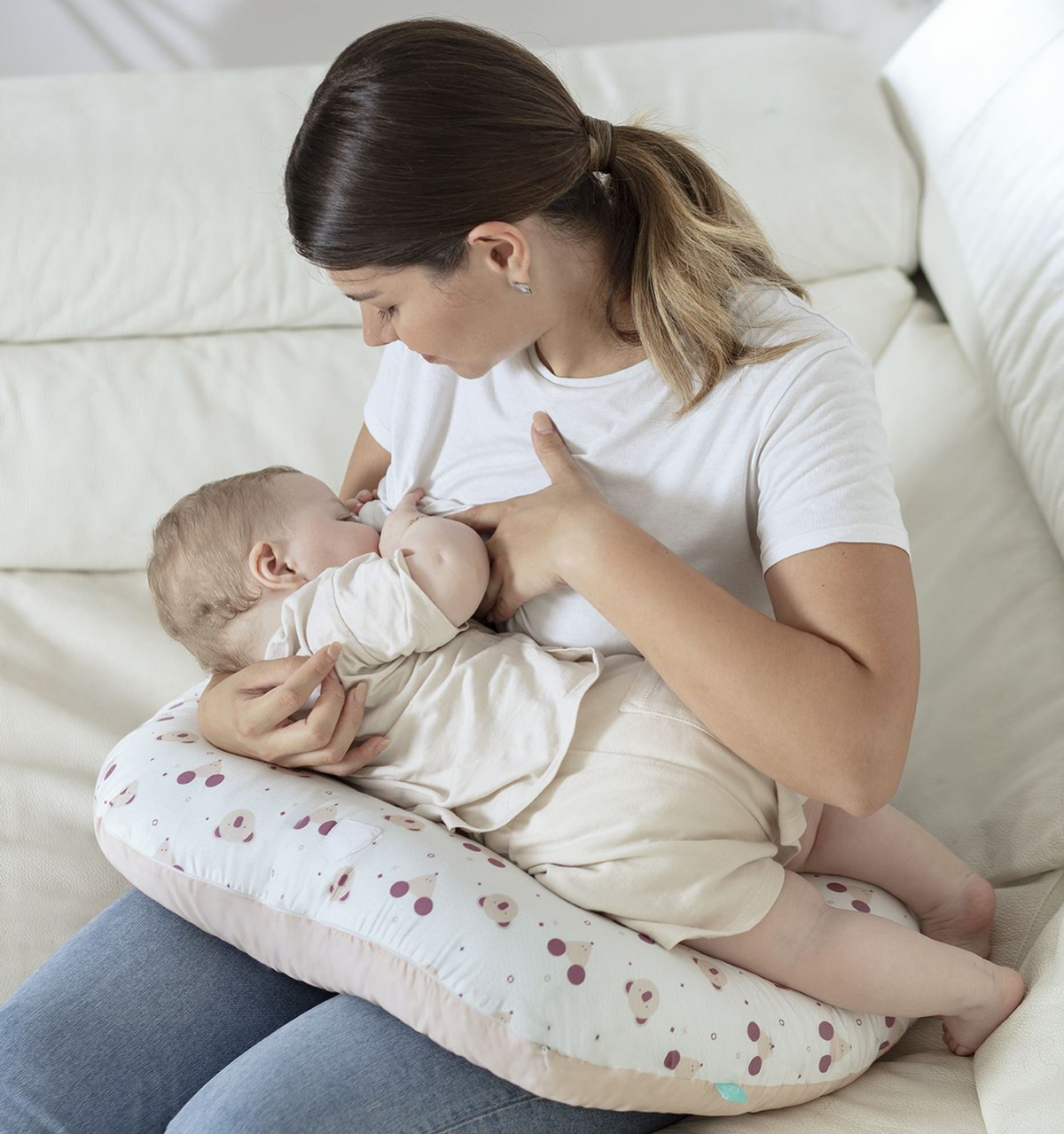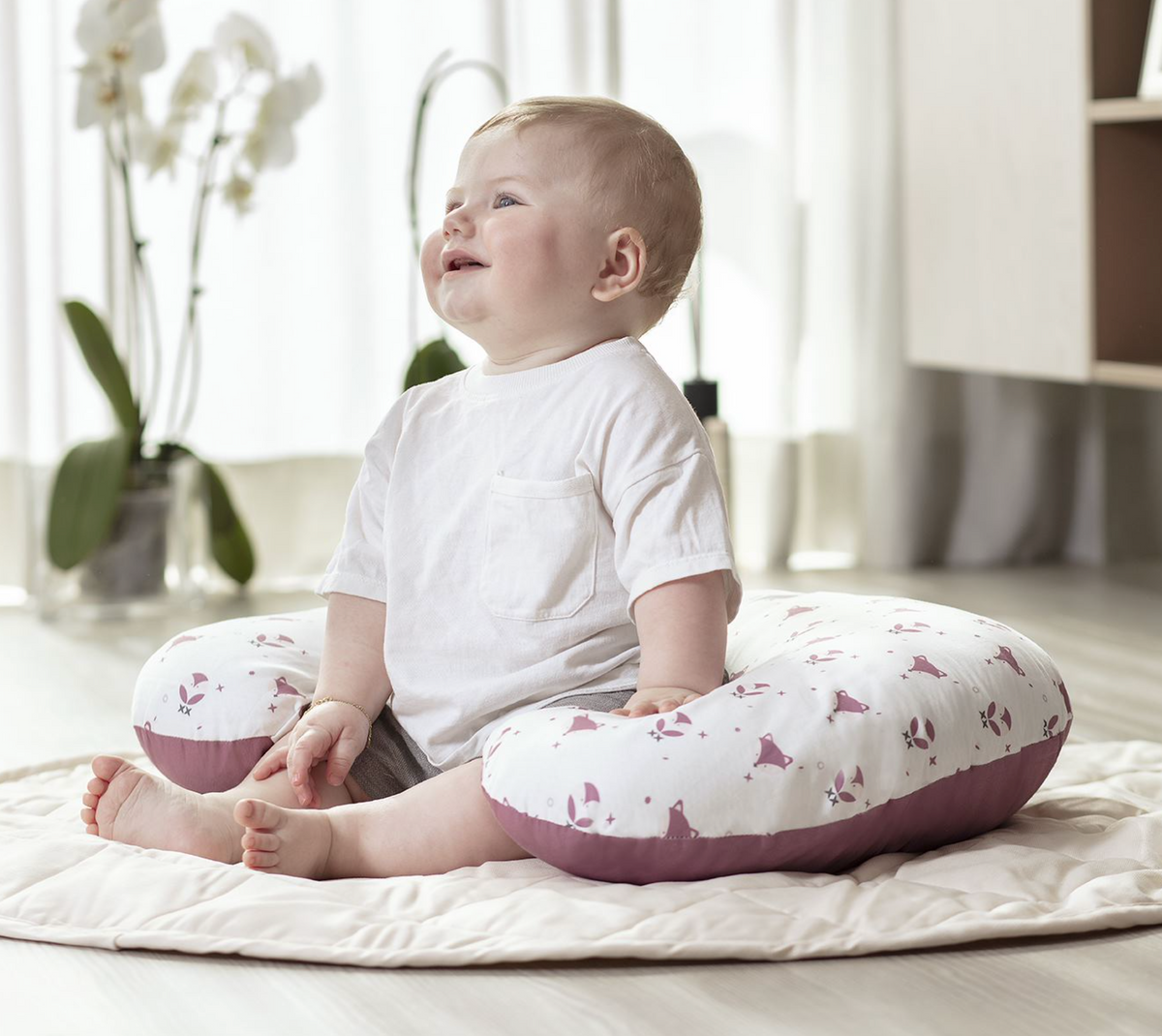 What do Koala mums and dads think about it?
Perfetto
Consiglio l'acquisto ottimo qualità prezzo
Ciao Camilla,
grazie infinite!!
Ci fa molto piacere leggere la tua recensione.
A presto,
Martina
Koala Babycare
Breastfeeding support pillow Koala Hug Baby
Ciao Debora,
grazie per la tua recensione!!
Ci fa davvero piacere :)
A presto,
Martina
Koala Babycare
Breastfeeding support pillow Koala Hug Baby
Molto utile e comodo
Da quando l'ho acquistato lo utilizzio molto spesso per allattare, sono sicura che verrà utile ae che nei prossimi mesi per il tummy-time.
Consigliato
Ciao Monica,
grazie infinite, ci fa davvero piacere sapere che tu ti stia trovando bene con il nostro cuscino Koala Hugs Plus! :)
A pretso,
Martina
Koala Babycare
Support from our Koala Mum Community
@saralunacanola

@robertavivereunafavola

@elenaalicebolpagni

@babyonafamily

@soymonchiblog

@serefitfun

@marieyou

@isamar_florido
Frequently asked questions on this product
What are the benefits of using Koala Hug Baby for breastfeeding?
There are many benefits of using a nursing pillow: it helps mum maintain correct posture, it helps position baby correctly, it prevents plagiocephaly (flat head syndrome).

To learn more about the benefits visit this link, where you'll find the complete manual.
Which positions can I breastfeed in with Koala Hug Baby?
There are several positions to choose from to breastfeed your baby.

It's important to choose a quiet private place for feeding time, to sit in a comfortable position which doesn't restrict your movements and to be able to change position without straining your back or arms with your baby's weight.

You can find further guidance on the various positions you can use on this link.
Can I use Koala Hug Baby for bottle-feeding?
Of course! It's also ideal for bottle-feeding. By positioning your baby towards you or dad with their head resting on the higher edge, it'll help prevent post-feed reflux.

In addition, the pillow reduces tension in your shoulders and arms.
What recommendations should I follow to ensure I use Koala Hug Baby pillow correctly?
It's important not to use the pillow when your baby is sleeping, and also to ensure your baby's airways are always clear.

When using it for relaxation, avoid resting your baby snuggled in the middle of the pillow or resting too high on the pillow to ensure they can breathe properly and freely.

The pillow is not designed for use in cribs or beds.
How can I tell if my baby is latched on to my breast correctly?
Your arms and shoulders should be relaxed and ready to bring your baby close to your breast.

When your baby is latched on properly you shouldn't feel any pain or discomfort.

Once your baby is in position, bring them closer to your breast, making sure that their mouth is in front of your nipple.

Your baby should suck with their mouth wide open, taking in most of your areola and nipple.

You can find more useful information on how to enjoy a pleasant breastfeeding experience on this link.
Can I use Koala Hug Baby for nursing my baby to sleep?
Koala Hug Baby is only designed for use under adult supervision and for while your baby is awake.
How long do I have to wait for Koala Hug Baby to reshape to its original size before use?
Koala Hug Baby is delivered inside a vacuum pack for two main reasons: to ensure maximum hygiene during delivery and to minimise volume, thus, reduce impact on the environment.

Once the vacuum pack is opened, the pillow returns to its original size within approximately 24 hours.
It can be machine-washed at 30°. You can also tumble dry it on a low temperature cycle.
What's the difference between Koala Hug Baby and Koala Hugs and Hugs Plus?
Koala Hug Baby is a multi-functional pillow, its main use is as a support for feeding (both breastfeeding and bottle-feeding).

Hug Baby is a 5-in-1 pillow, in addition to use as a nursing pillow, it is designed to accompany your baby's development up to 12 months old: for relaxation, tummy time and learning to sit up alone.

Koala Hugs and Hugs Plus pillows have been designed primarily for use during pregnancy to support your bump and relieve back pain.

They are ultra-versatile as they can also be used during your baby's first few months of life as a nursing pillow, a tummy time support and for learning to crawl.