Anything is possible, even feeling confident and comfortable whatever the situation
Swaddling your newborn baby allows you to be a resourceful parent: a swaddle blanket will help your infant feel safe and secure in any situation, and, at the same time, it will help you soothe them, for example if your infant suffers from colic. It also doubles up as a nursing cover when out and about, keeping your special intimate moment together private.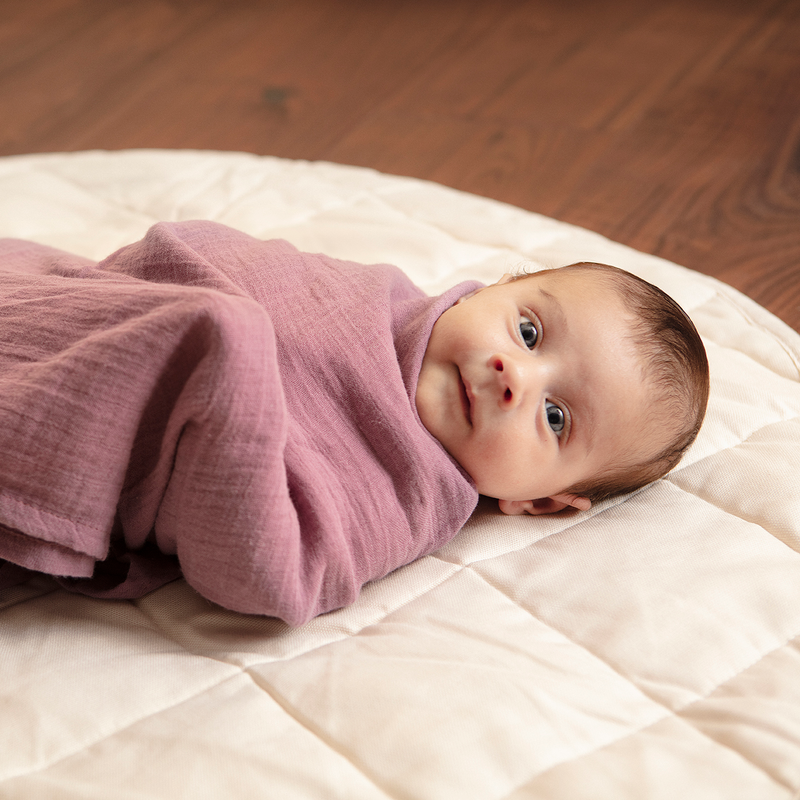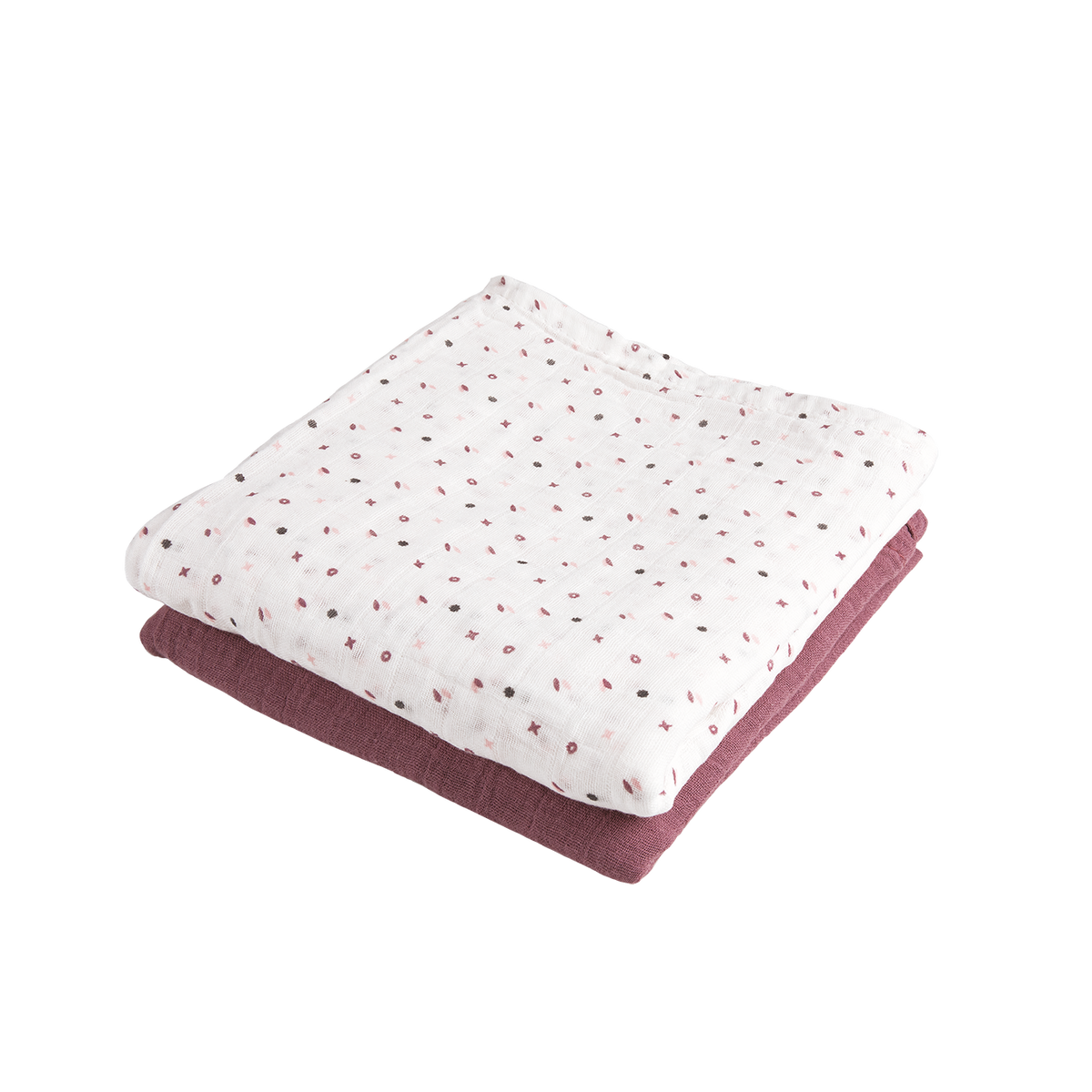 Because it's just what you need
Three features that make Koala Soft Touch 120x120 special

Pure soft cotton
Made of 100% organic cotton, so gentle on the skin that your baby will hardly notice its tender touch

Retains softness wash after wash
Comfort of comforts: as soft as new even after multiple washes

Pretty and original design
Each pack comprises of two muslin squares: one in a beautiful pastel colour and one with a cute pattern
The uses you'll love the most: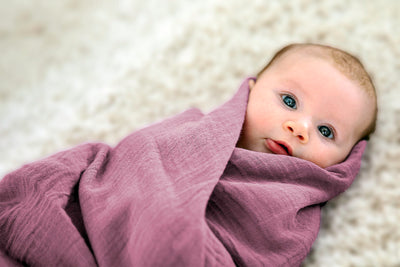 Swaddling blanket for your newborn
Wrapped up in a muslin swaddle your little one will feel as safe and secure as when inside the womb 
What the experts think
Certification which attests the quality of Koala Soft Touch: 
• GOTS-certified organic cotton: made from natural fibres derived from organic farming 
• Skin Friendly: soft and breathable, gentle on a baby's delicate skin
• IHDI certification: allows for correct positioning of a baby'ships and promotes regular development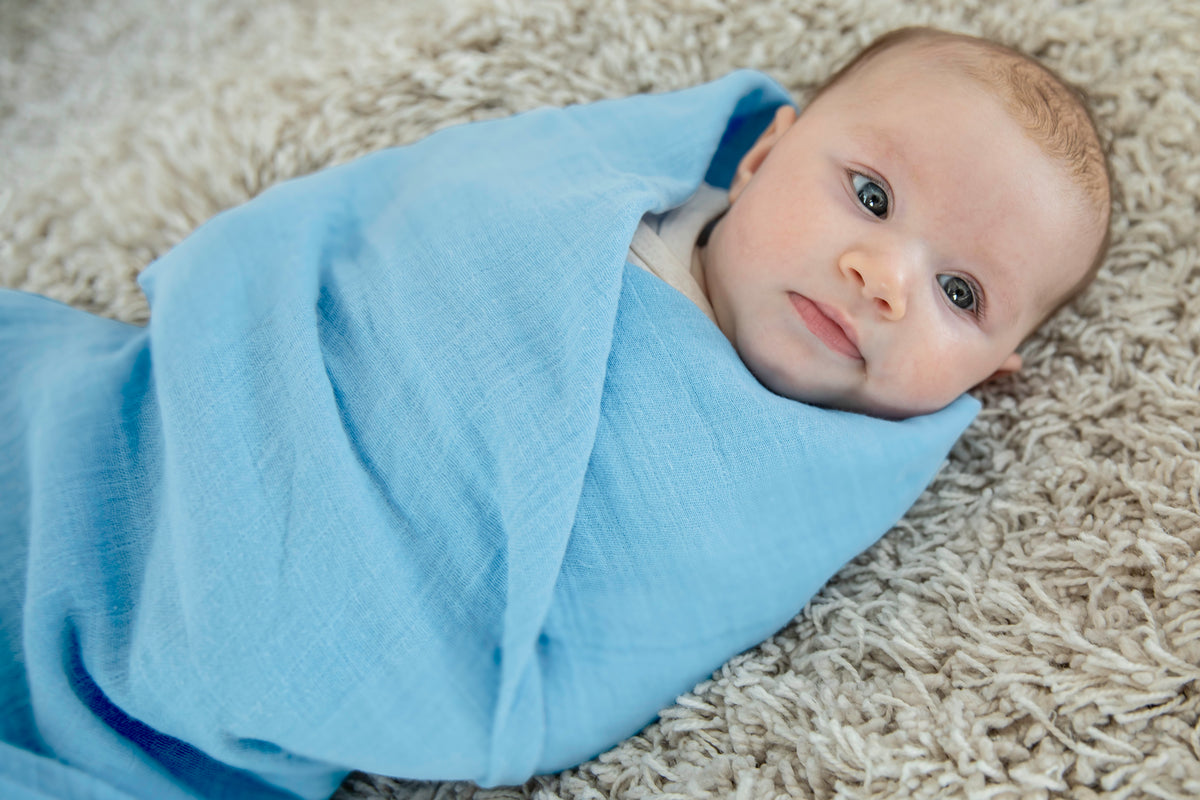 It's ideal
For a multitude of uses at home and when out and about, and thanks to its handy compact size, you can always take one with you wherever you go!
It's ideal
As an ultra-versatile and must-have baby item for life on the go
It's ideal
Because, in just one single step, it transforms into a breastfeeding cover or a snuggly blanket to wrap your baby in a soft embrace
Uses
Bib, Face and body washcloth, Burp cloth, Baby wipe for nappy time
Uses
Summer blanket, Towel, Comforter, Changing mat cover
Uses
Breastfeeding cover up, Swaddle, Summer blanket
Material
100% organic cotton
Material
100% organic cotton
Material
100% organic cotton
What do Koala mums and dads think about it?
Swaddle wrap and breastfeeding cover Koala Soft Touch 120x120
Perfetta come copertina io la usa per il mio bimbo di 1 anno
Ciao Magdalena,
grazie infinite!!
A presto,
Martina
Koala Babycare
Me encantan, por lo suaves y amplios que son
¡Hola Pepa!
¡qué maravilla leerte!
nos alegramos mucho de que las muselinas te encanten!!
Suave y comoda
Super útil y cómoda, a nuestro bebé le encanta
¡Hola Beatriz!
qué maravilla que estéis todos tan contentos :) nos alegramos muchísimo de que las muselinas os gusten tanto <3

Koala Babycare
Swaddle wrap and breastfeeding cover Koala Soft Touch 120x120
Support from our Koala Mum Community
@saralunacanola

@robertavivereunafavola

@elenaalicebolpagni

@babyonafamily

@soymonchiblog

@serefitfun

@marieyou

@isamar_florido
Frequently asked questions on this product
What material are they made of?
Koala Soft Touch muslin squares are made of 100% cotton with a GOTS-certified supply chain, respecting environmental and social sustainability criteria.
How do I wash Koala muslin squares?
Koala Soft Touch can be machine-washed at 60° for maximum hygiene.

We advise you to wash them before use.

The muslin cloths do not lose their softness, yet become softer wash-after-wash.
How many layers do Koala muslin squares have?
The 30x30 version is made of 6 layers to ensure maximum absorbency.

The 80x80 and 120x120 versions consists of 2 layers for that perfect balance between lightness and absorbency.
Swaddling, or the practice of containment, simulates a sense of protection in babies, just like when inside mum's tummy. The benefits it offers to babies are amazing, and it can help parents overcome those small daily crises.

The 120x120 large muslin cloths are ideal for swaddling. On this link, you can find the full manual which includes step-by-step guidance on how to swaddle your baby safely.
How does the 120x120 version transform into a nursing blanket?
Thanks to the special strap provided, Koala Muslin can also be used as a breastfeeding cover. The strap fastens, via two handy buttons, onto the loops on the side of the muslin cloth.

This means you can use your baby muslin cloth to cover you and your baby around the front, while your back remains uncovered.

This offers benefits to both mum and baby: breastfeeding is a unique intimate moment between mum and baby, Koala Soft Touch helps you to create the right level of intimacy by ensuring privacy and shielding your baby from any external distractions.
Where can I find the full instruction manual?
Koala Soft Touch instruction manual can be found on this link.