A true newborn essential for organising everything you need!
12 Transparent pregnancy hospital bag organiser pouches so you can find whatever you need in a flash during those first few days, especially whilst in hospital. Personalise them with your name and reuse them for nursery in the future.
Perfect as a newborn baby gift idea for a mum to be, thanks to their cute design and motivational message – just for her!
For resourceful mums who want to organise their hospital bag for delivery!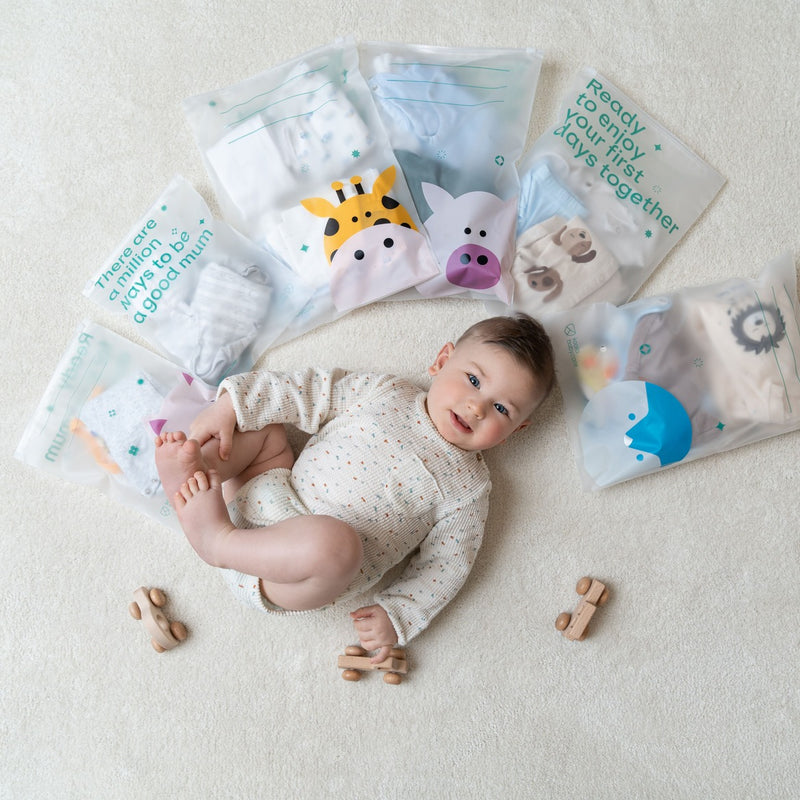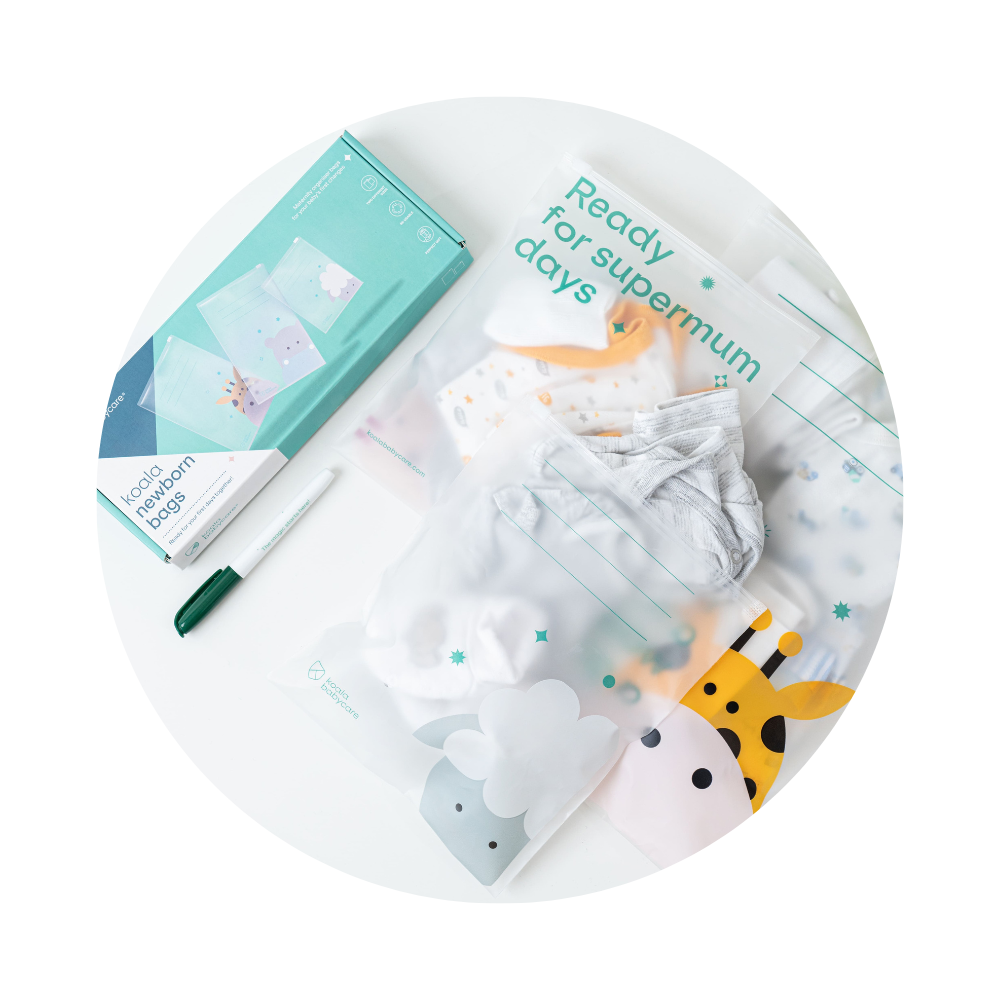 Because it's just what you need
Three features that make Koala Newborn Bags so special 

12 transparent bags in two different sizes
To organise your newborn's first items of clothing, both larger garments as well as teeny ones such as socks and bodysuits!

Each bag has a unique design
The cute Koala characters will keep you company as you pack your unborn baby's hospital bag, as well as make you smile!

Motivational messages for resourceful mums
A special note just for mum on each bag! To give you the strength you need. Which one will be your favourite?
For his first change of clothes, and those to come: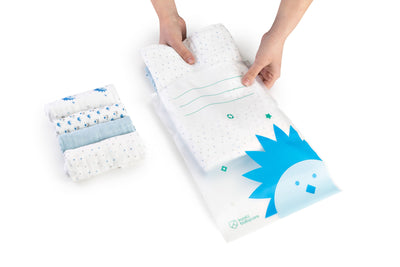 Pack your baby's clothes
Prepare four or five outfits for the hospital and put each one in a bag.
Your baby's hospital bag for birth ready and organised in a flash
Packing your maternity hospital bag is very easy with Koala Newborn Bags!

Your newborn's clothes will be organised and ready-for-use during those first few days after delivery.

Start your super-mum adventure on the right foot!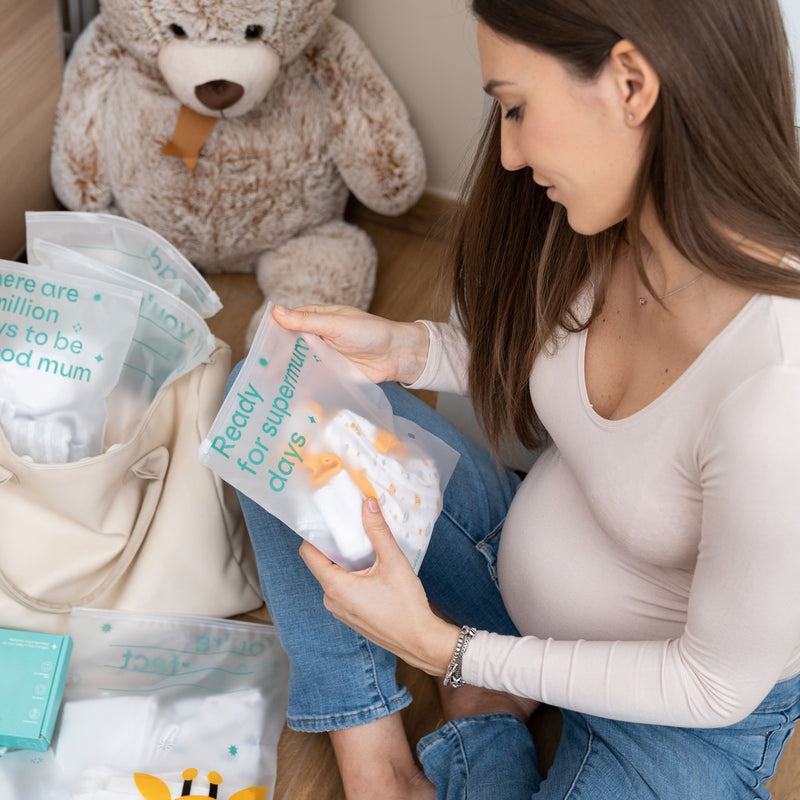 Only the best for you and the environment
Koala Newborn Bags are made of 100% recycled hypoallergenic and antibacterial plastic, to ensure the environment gets the respect it deserves and you and your baby receive the best quality.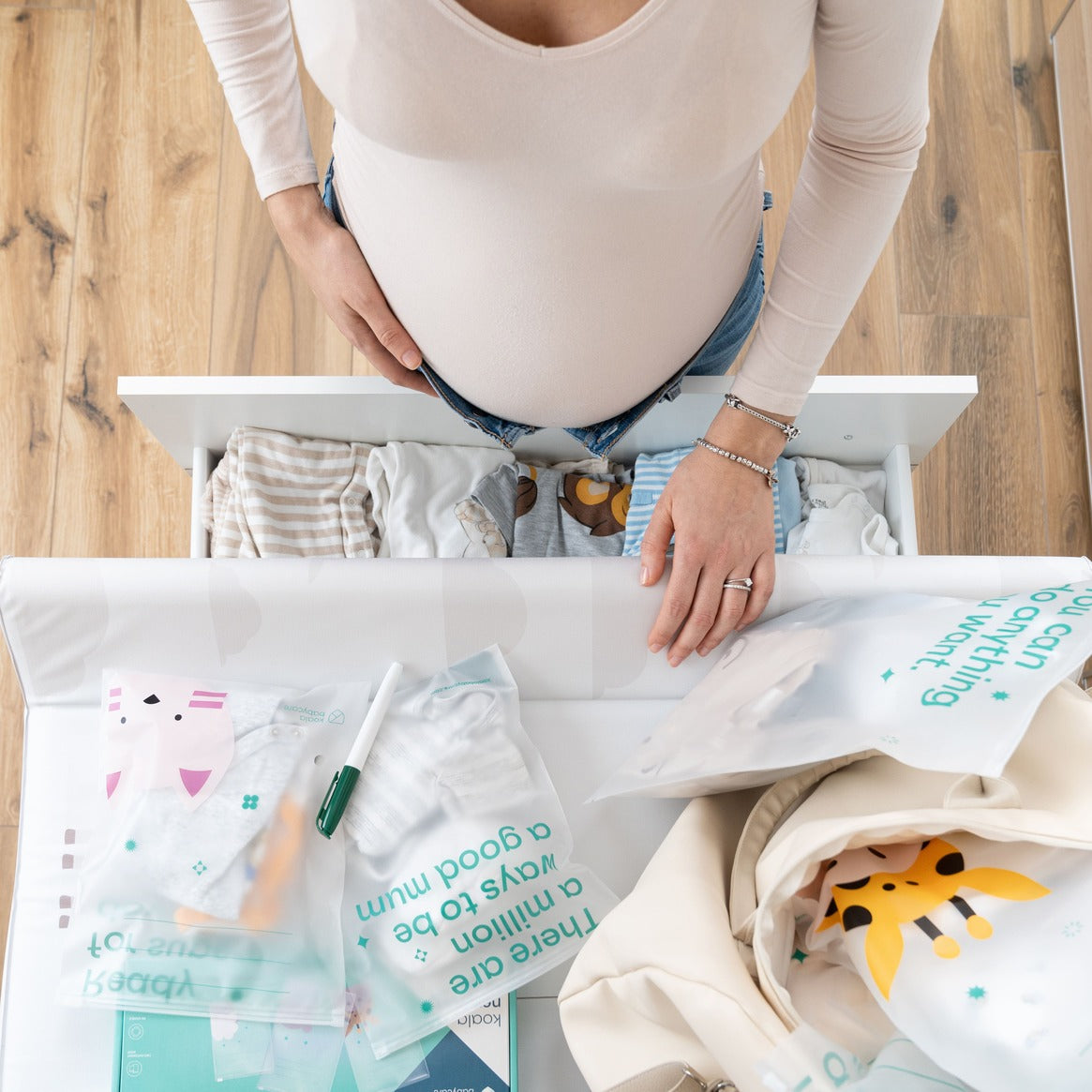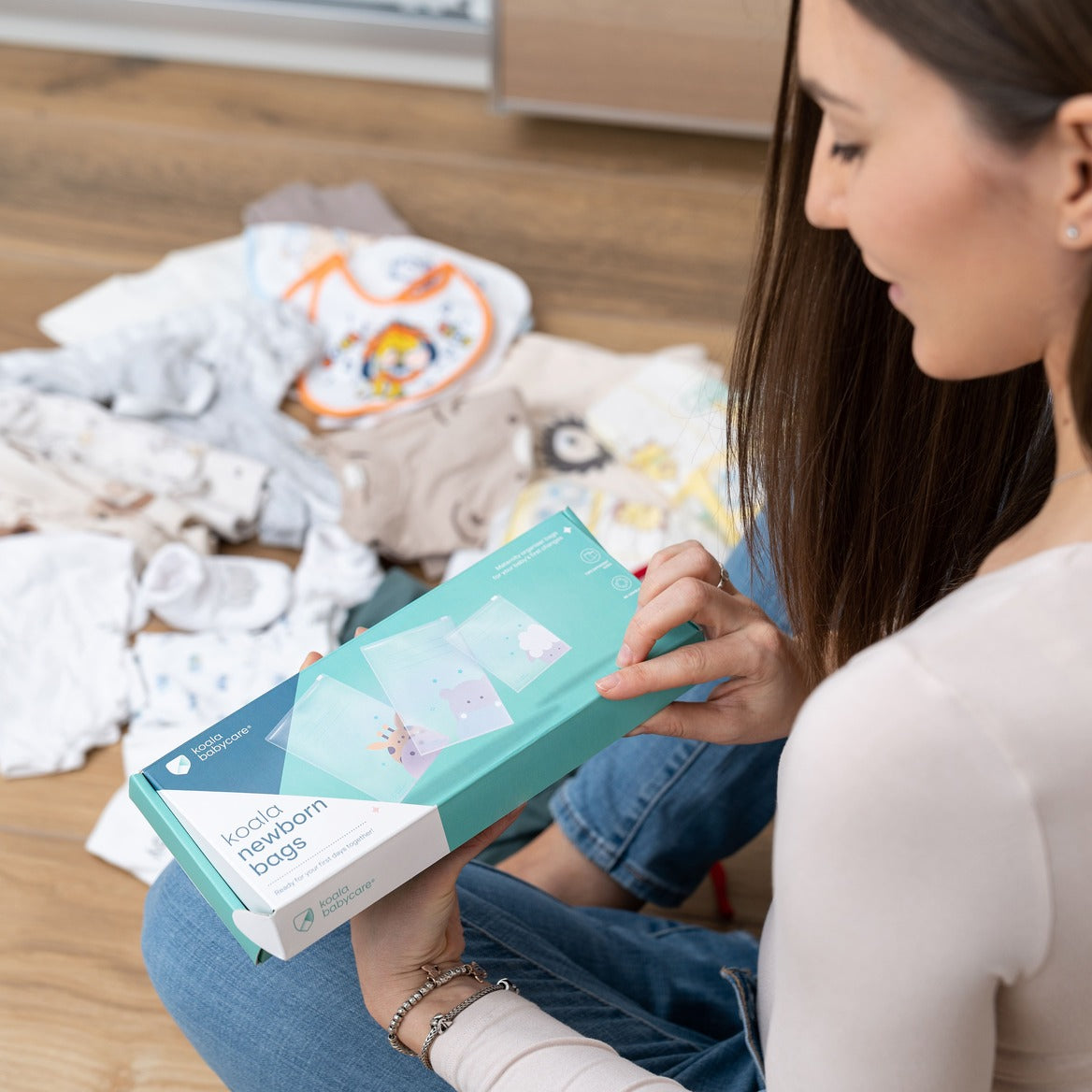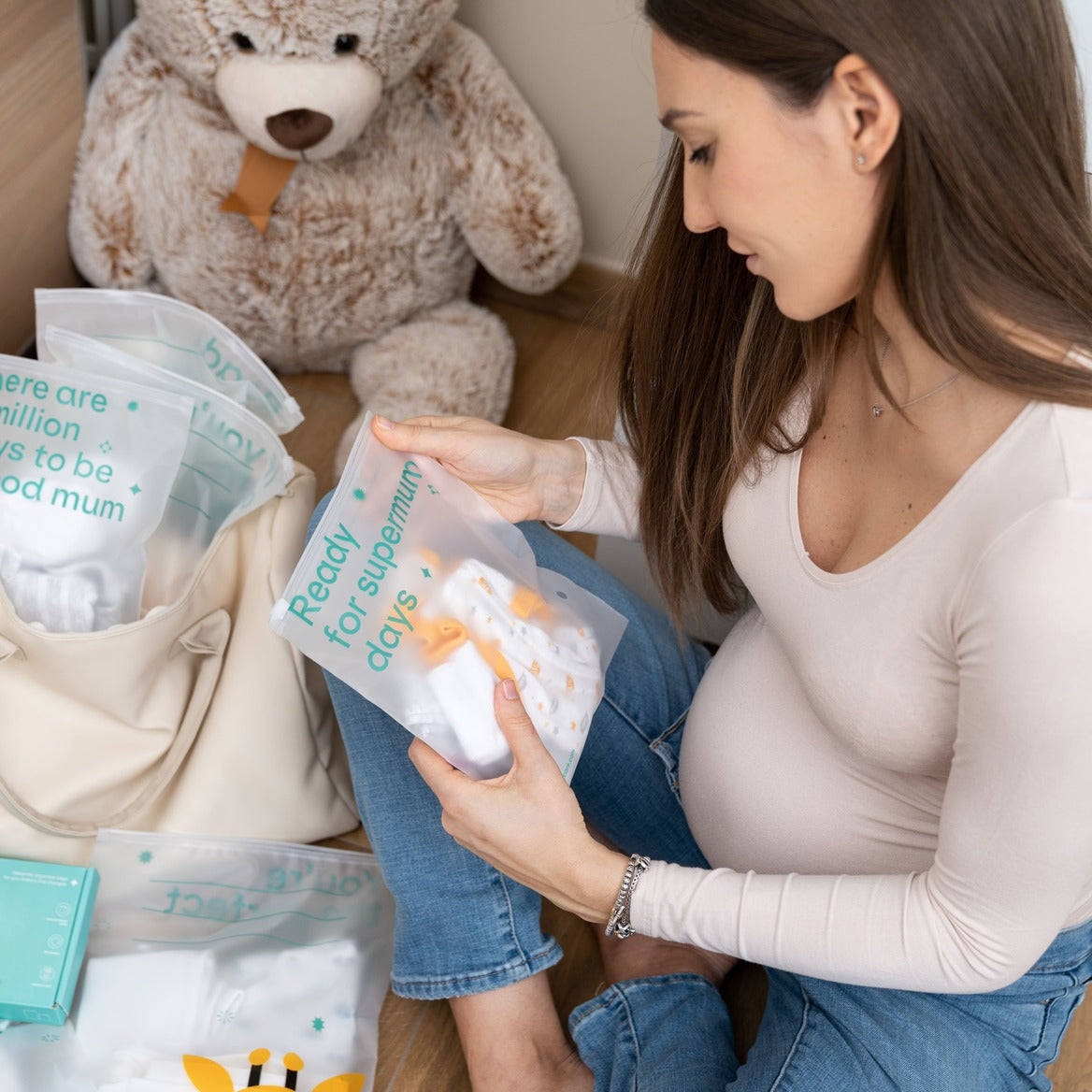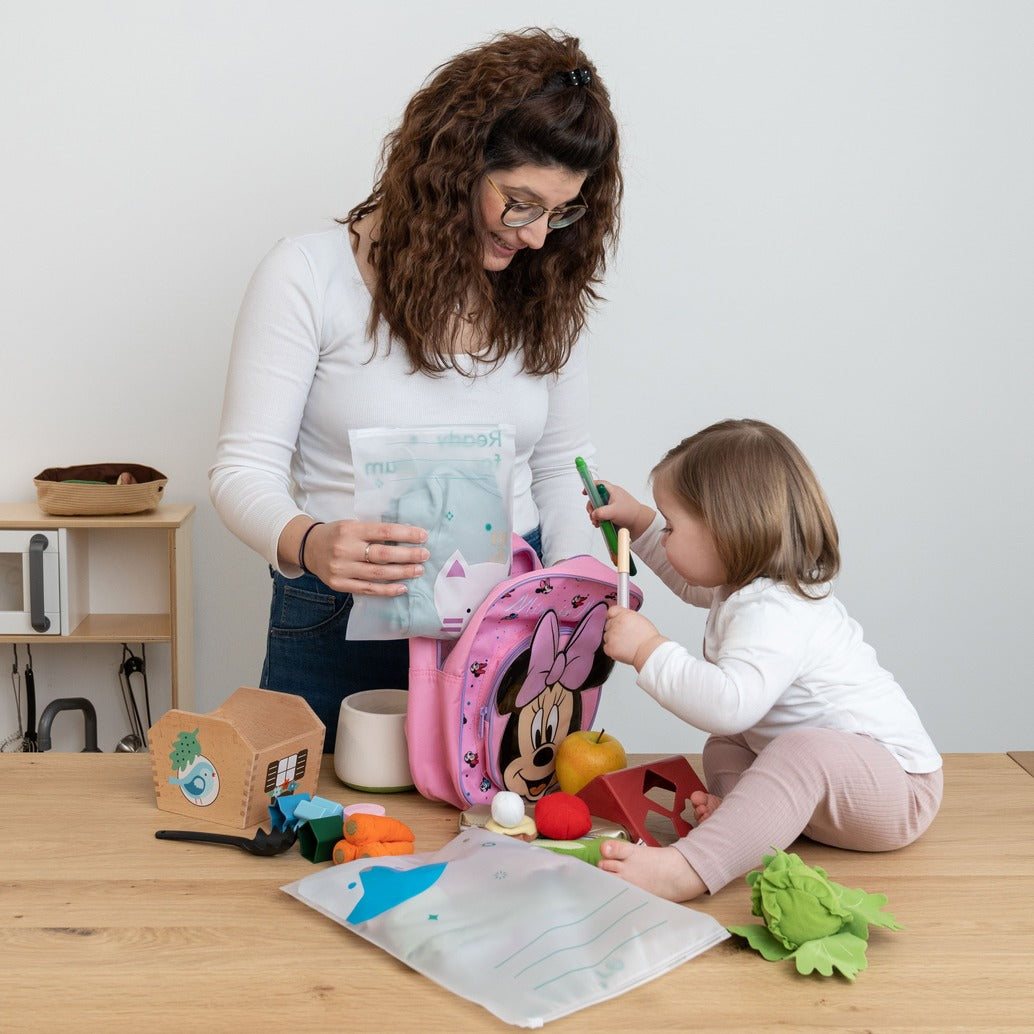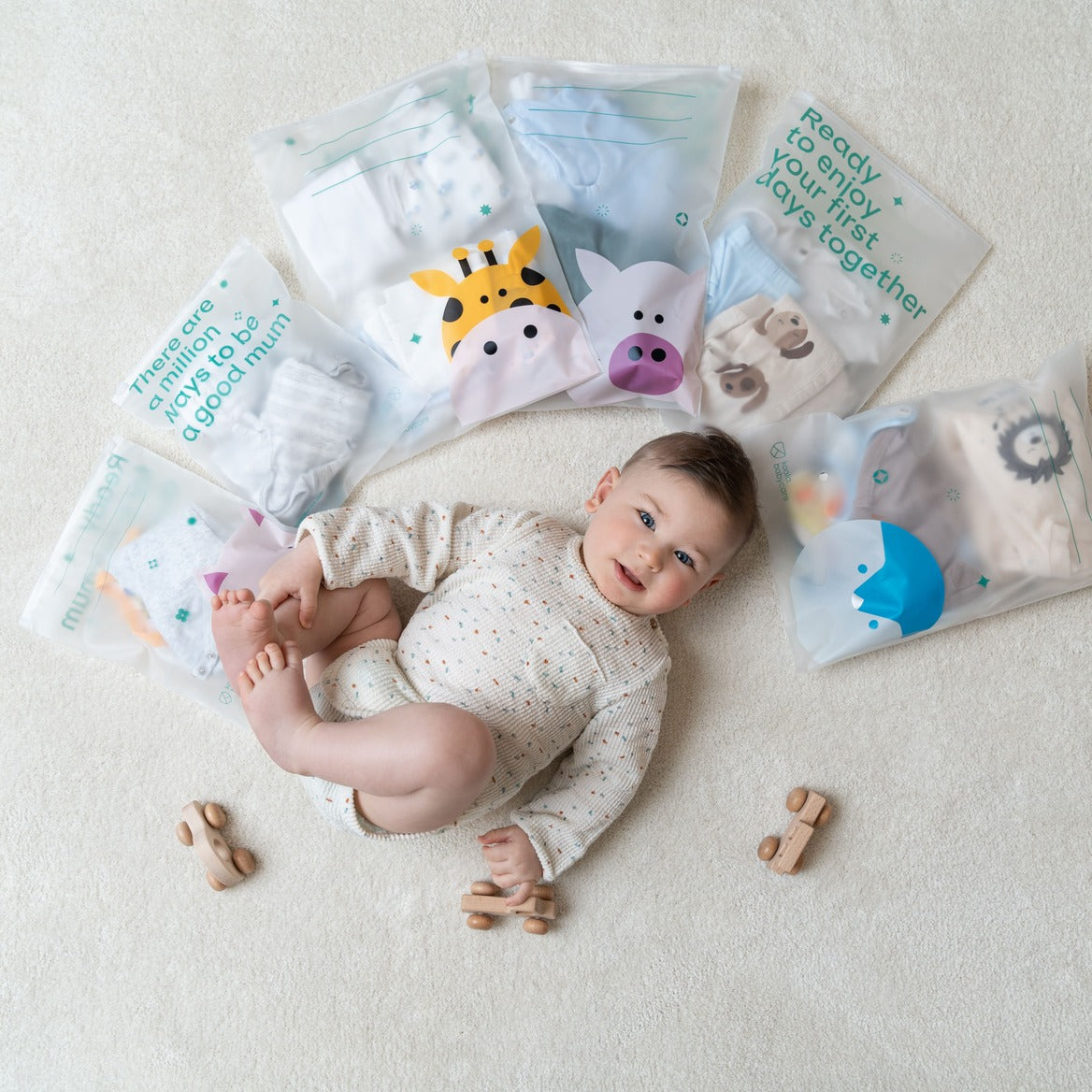 What do Koala mums and dads think about it?
Ottimo prodotto
Bustine molto carine per i disegni. Non le ho ancora utilizzate perché è molto presto e manca ancora qualche mese al parto. Ma sono molto pratiche
Ciao Chiara Elisa,
grazie di cuore!!
Ci fa molto piacere leggere la tua recensione sui nostri sacchettini corredino Koala Newborn Bags :)
Martina
Koala Babycare
SO SWEETY!
davvero utili e carine! perfette anche le frasi scritte sopra!
Ciao Susanna,
grazie per la tua bellissima recensione sui nostri sacchettini corredino Koala Newborn Bags!
Ci fa molto piacere :)
Martina
Koala Babycare
Koala Newborn Bags - Maternity Hospital Bag Organisers
Koala Newborn Bags - Maternity Hospital Bag Organisers
Bellissimi e utilissimi 🌼
Bellissimi e utilissimi per il cambio in ospedale e anche per tenere ben in ordine tutte le cosine della mia bimba 💖
Ciao Michela,
ci fa molto piacere che i nostri sacchettini corredino si siano rivelati molto utili con la tua bimba! Grazie!
Credo ci sia stato un errore nella valutazione in stelle, in quanto vedo che hai inserito solo una stella :)
A presto!
Martina
Koala Babycare
Support from our Koala Mum Community
@saralunacanola

@robertavivereunafavola

@elenaalicebolpagni

@babyonafamily

@soymonchiblog

@serefitfun

@marieyou

@isamar_florido
You may also be interested in:
Koala Belly Band
€29,75
Discover more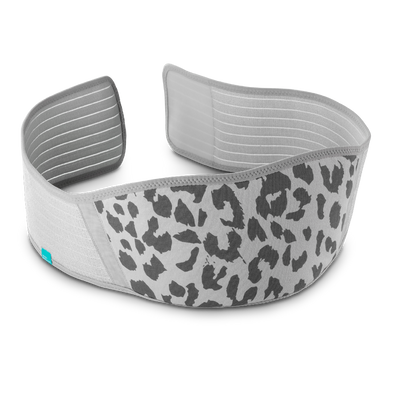 Free Organic Sweet Almond Oil
€0,00
With 100% organic almonds, it is used to prevent stretch marks and for newborn baby massages. Ideal on delicate skin, just like baby's.
Discover more