The best way to combat back pain during pregnancy
Say goodbye to sleepless nights! With Koala Hugs Plus (pillow for sleeping during pregnancy) you can have a good night's sleep once again. It offers full support for your back, thanks to the extra cushion pad, so you can get back to tackling your days pain-free and full of energy. Once your baby is here, it will become a nursing pillow and much more!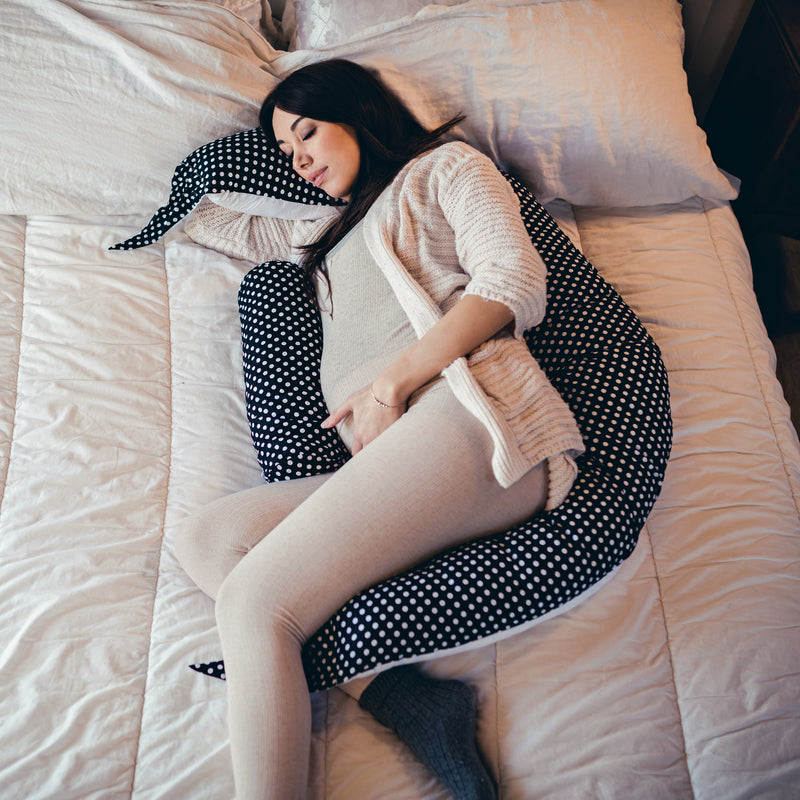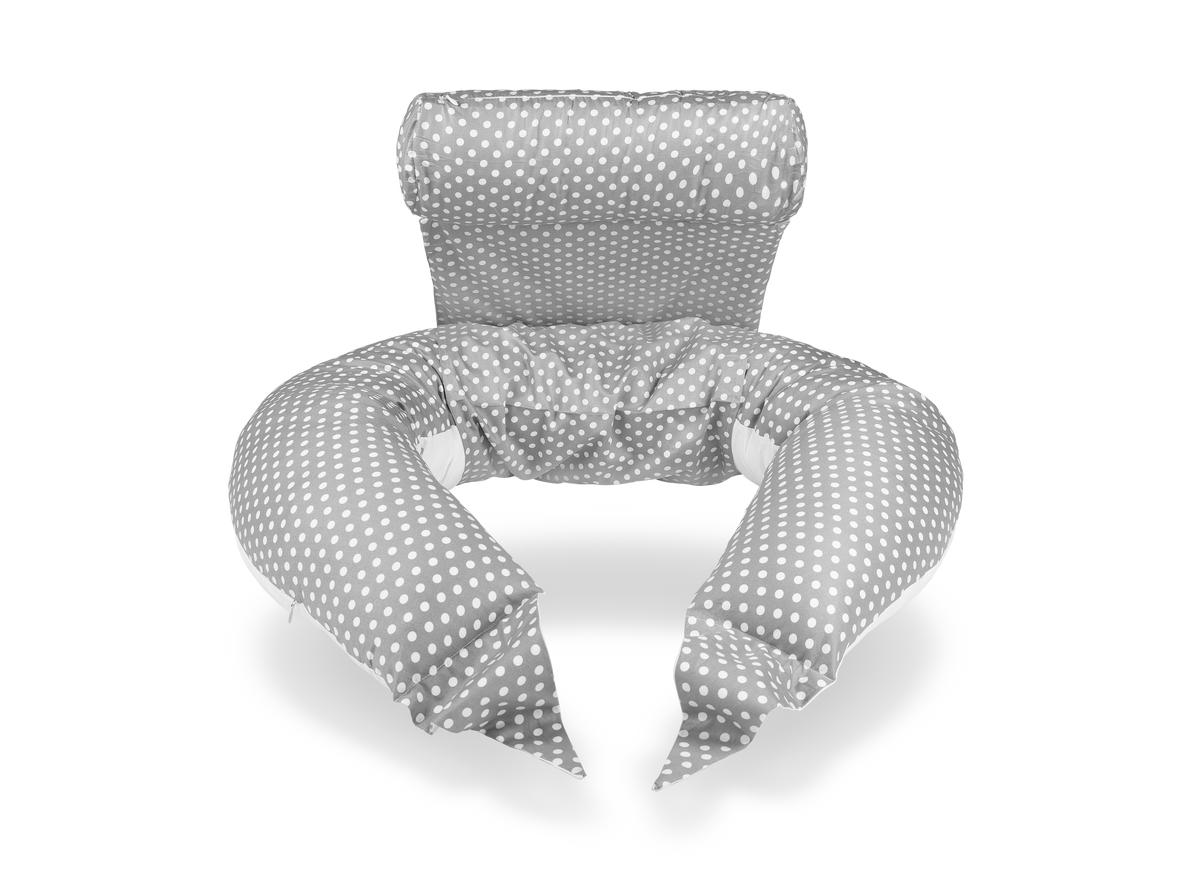 Because it's just what you need
Three features that make Koala Hugs Plus so special

Cushion pad for maximum support
Extreme comfort is called removable support: use the cushion pad as additional support for your bump, neck, or lower back area.

Soft, wrap-around padding
Your Koala Hugs will stay the same, day after day! It won't lose its shape, retaining the original level of support.

Removable 100% cotton pillowcase
Easy to remove, so you can pop it in the washing machine whenever you want!
One pillow, 8 uses: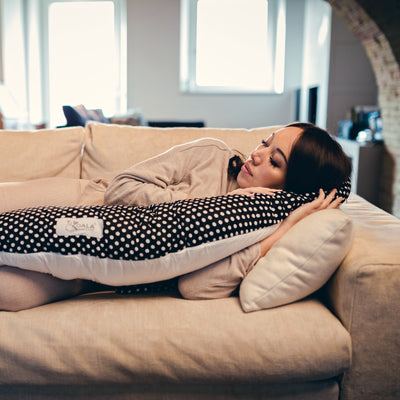 For sleep during Pregnancy
Supports the weight of your bump while you sleep, helping you to maintain the correct position on your side.
What do the experts think?
Koala Hugs Plus holds numerous certifications, attesting both ergonomics and material quality:
• Medical device recognised by the Ministry of Health and certified as a class 1 medical device
• Oeko Tex certified textile for the use of toxic-free fabrics 
• IGR Ergonomic Product (German Institute for Health and Ergonomics)  
• Hypoallergenic material, gentle on skin and resistant to dust and bacteria  
• REACH certified, doesn't contain any toxic or prohibited substances 
• Colour Fastness, specific test demonstrating that colours don't run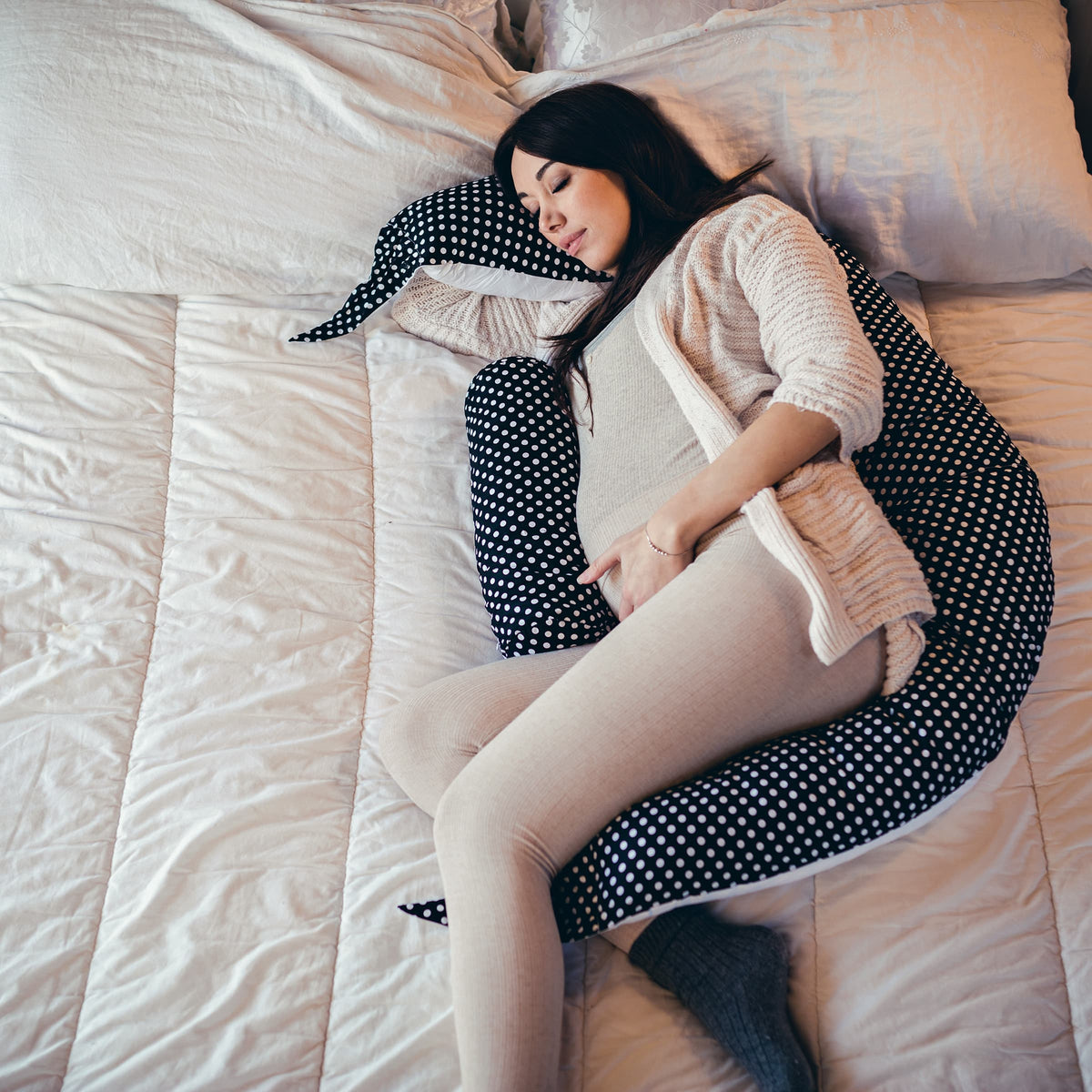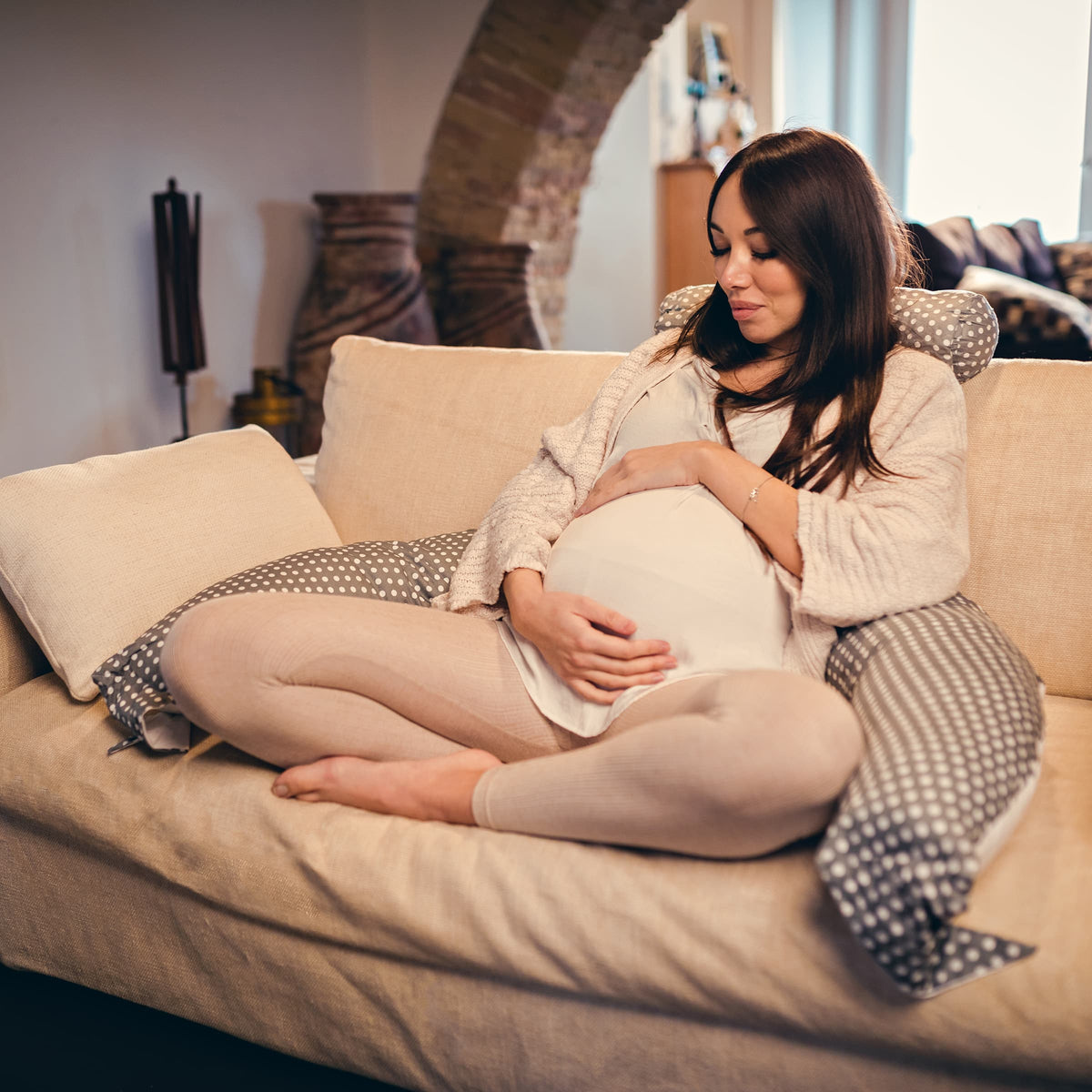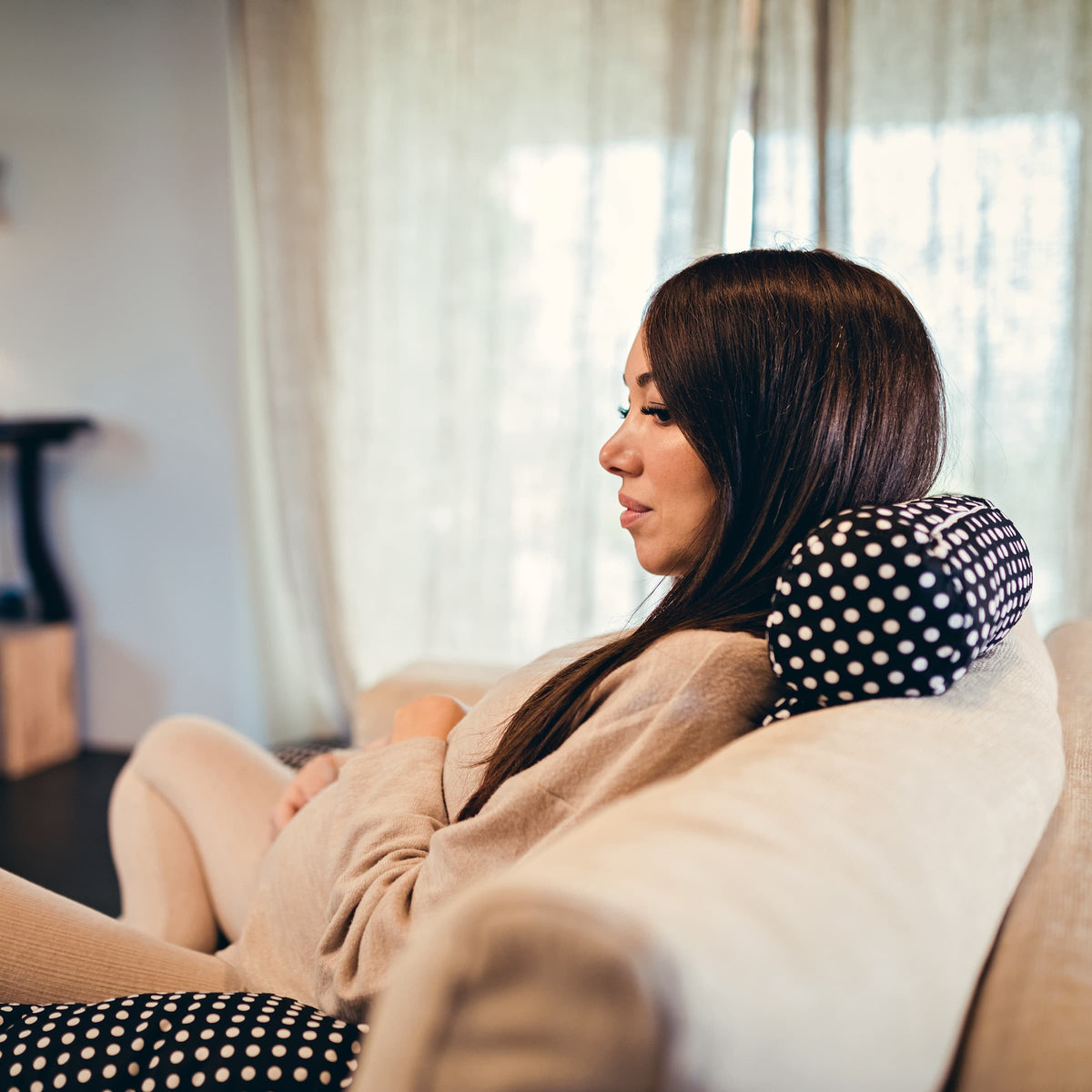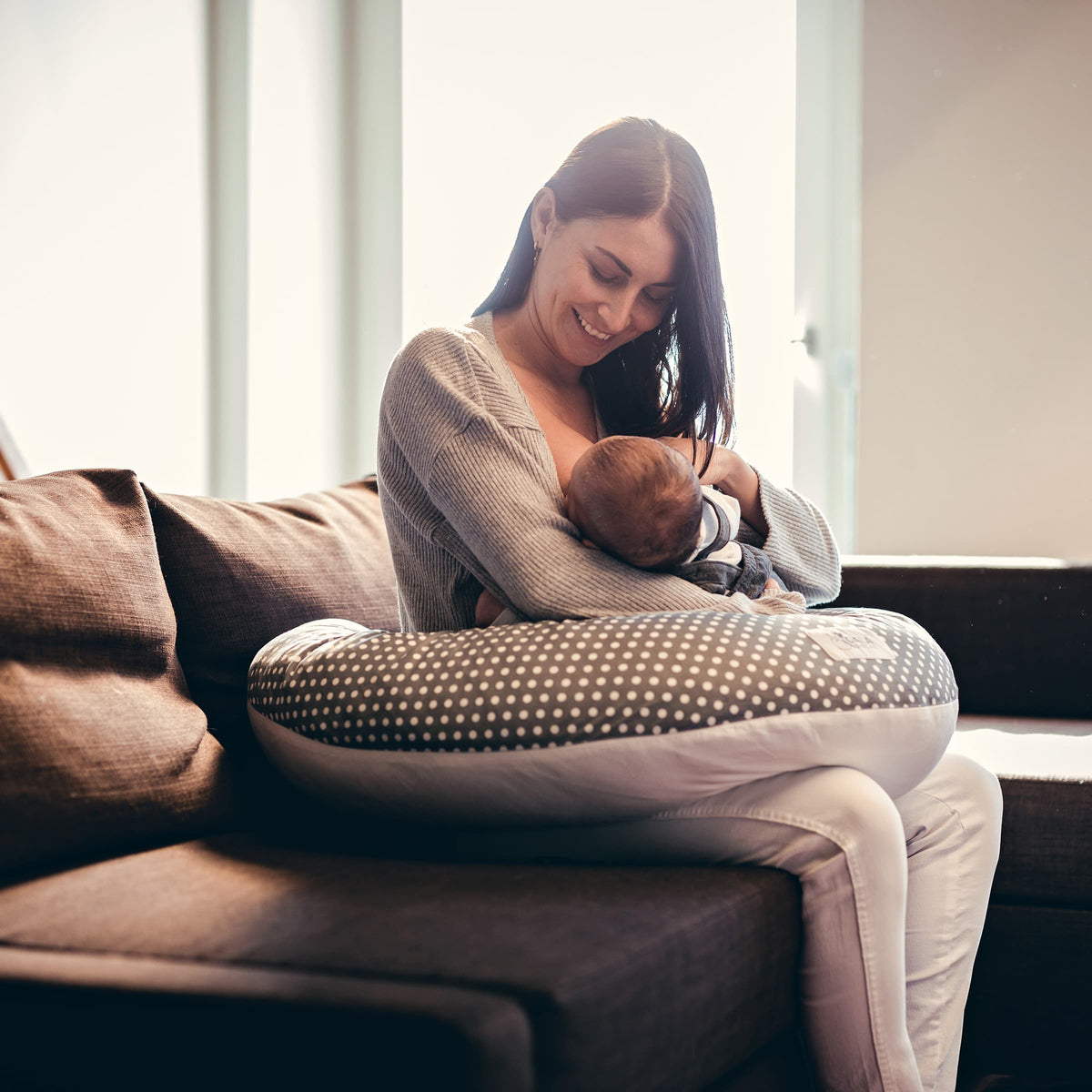 Use under adult supervision, not suitable for sleeping
All our products are rigorously designed and tested to provide mum and dad with full peace of mind. 
Koala Babycare recommends using medical device Koala Perfect Head while your baby is awake and under adult supervision up until your baby is 6 months old or while they are unable to turn over on their own.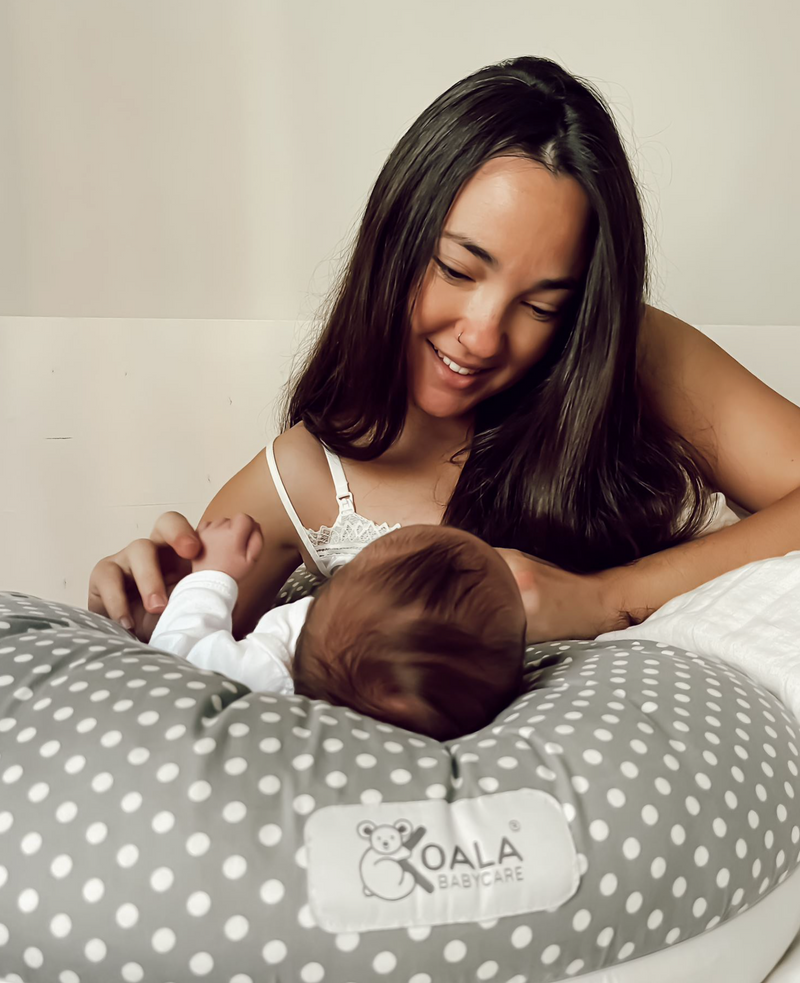 What do Koala mums and dads think about it?
Pregnancy and breastfeeding pillow Koala Hugs Plus
Pregnancy and breastfeeding pillow Koala Hugs Plus
Pregnancy and breastfeeding pillow Koala Hugs Plus
Muy buen complemento
Me ayuda a coger mejor la postura para dormir en la cama y también lo utilizo en el sofá.
¡Hola Diana!
muchas gracias por tu comentario :)
nos alegramos muchísimo de acompañarte en esta etapa tan especial de tu vida!
Carolina
Koala Babycare
Pregnancy and breastfeeding pillow Koala Hugs Plus
Support from our Koala Mum Community
@dalila_strama

@digitalmodernfamily

@ana.snider

@alessiameucci

@gloriastrabla

@caaronlina

@maria_mfit

@a_magicmamahood

@isamar_florido

@francescafietta
Frequently asked questions on this product
What is the difference between Koala Hugs and Koala Hugs Plus?
Both pillows have been studied and specially designed to resolve the same common problem, helping mums-to-be to sleep better during pregnancy. The Plus version of the pillow comes with an additional cushion pad, which offers neck support when sitting down or support to the baby bump or back when lying down, whichever is preferred. In any case, it's an extra cuddle 🙂.
How do you attach the extra lumbar support pillow to Koala Hugs Plus?
To attach the support pillow, simply insert Koala Hugs Plus through the loop on the lumbar support until the loop is positioned in the centre of Koala Hugs Plus. You'll see how easy it is!
How long do I have to wait for Koala Hugs to return to its original size?
Koala Hugs will return to its original size within 24 hours!
How do I wash Koala Hugs?
The pillow can be machine-washed at 60°C and dried in a tumble dryer on a delicate low temperature cycle. You can also take to a laundry cleaning specialist for advice. The pillowcase is removable and can be machine-washed at 30˚C. and tumble dried on a delicate low temperature cycle. It can also be ironed, however remember to set the iron to a low temperature.