No more tears or skin irritation
A baby's skin requires special care. This Organic Baby Bath Body and Hair Wash is suitable for use from birth as its naturally plant-derived ingredients gently protect and respect the hypersensitive skin of a newborn. It won't irritate eyes - for a fun-filled bath time!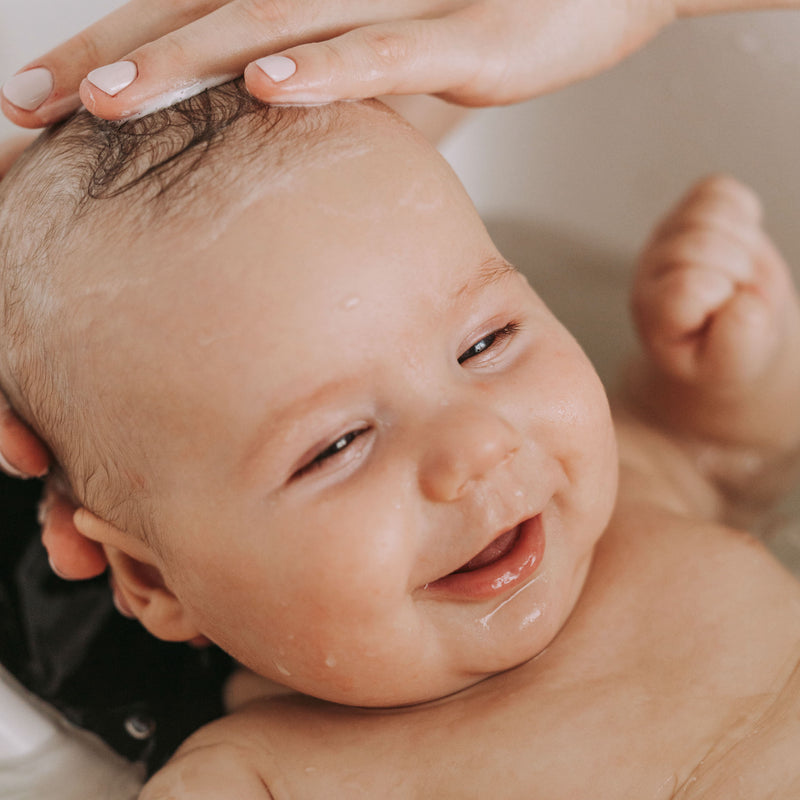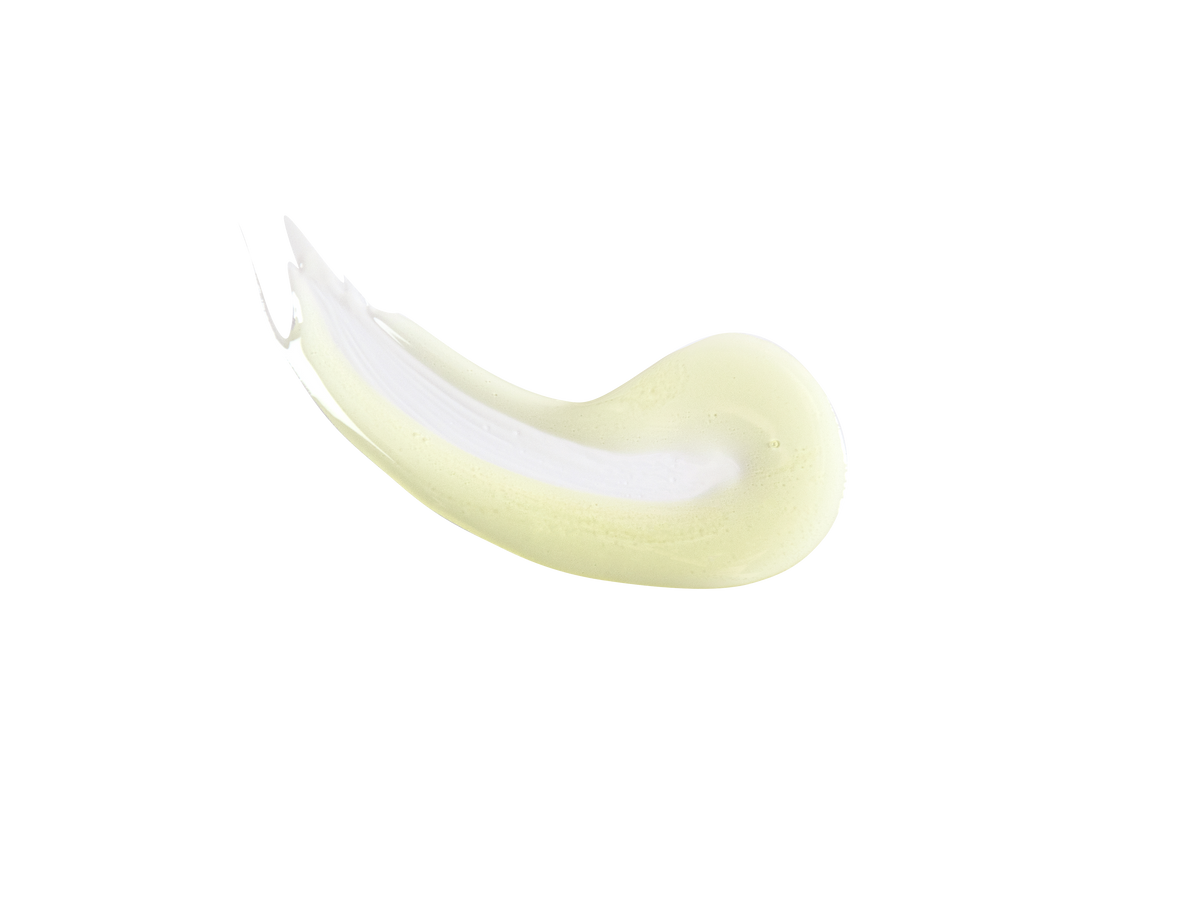 Because it's just what you need
Organic and 100% naturally derived ingredients make Organic Baby Bath Body and Hair Wash so unique

Calendula, Chamomile and Witch Hazel
A fragrant trio which protect delicate skin against redness and irritation. True flower power!

Apricot oil
Rich in vitamins A and E, it moisturises and nourishes dry sensitive skin. It's emollient and protective.

Aloe Barbadensis
A plant which grows in hot climates can only but offer moisturising and refreshing properties. It's also rich in vitamins, enzymes, and amino acids.
Kind to skin. Kind to environment.
All Koala Skincare products are certified by the Consortium for the Control of Organic Products, a certifying body which verifies that organic farming standards are met. Thisis a vital step in certifying that our entire supply chain is indeed consistent with organic standards.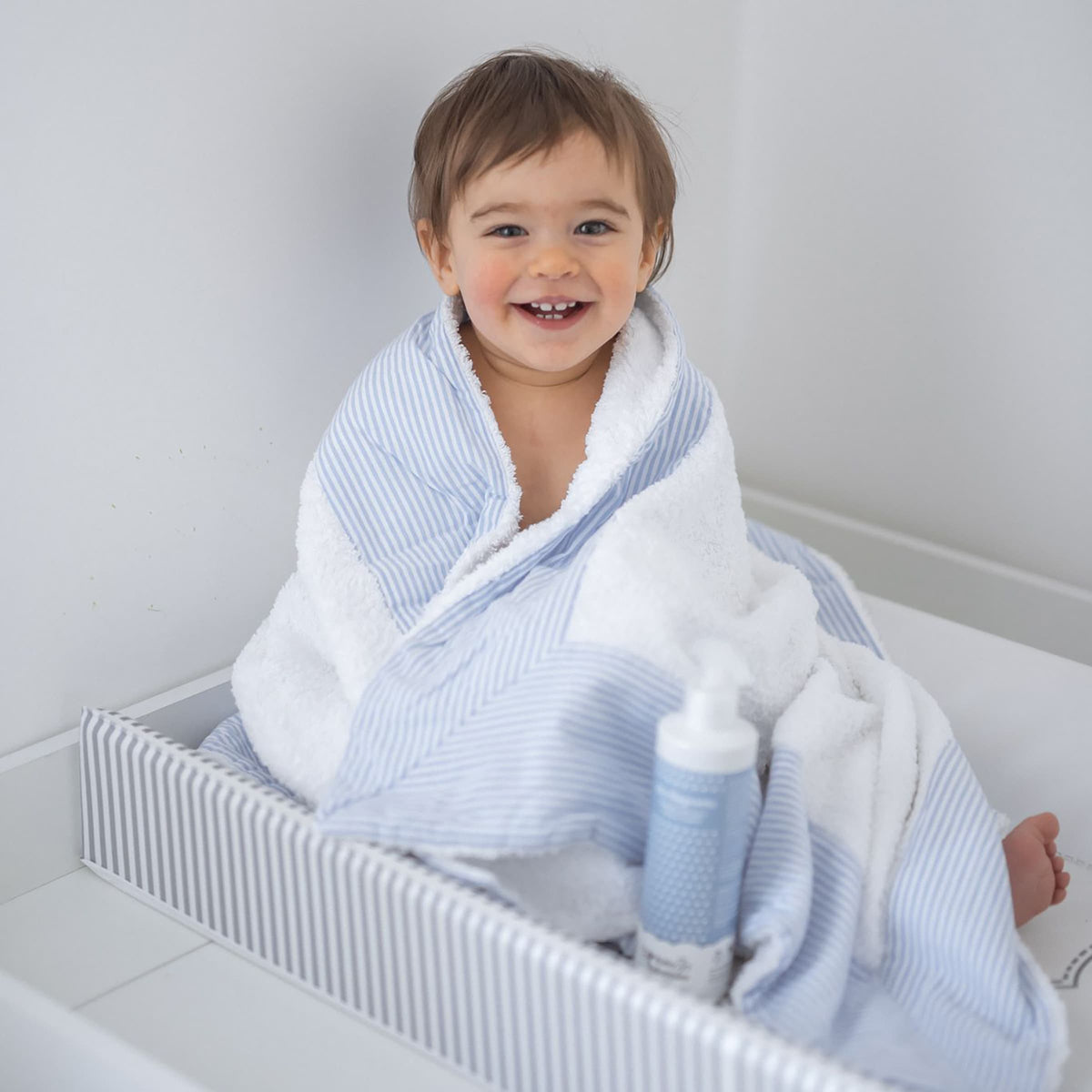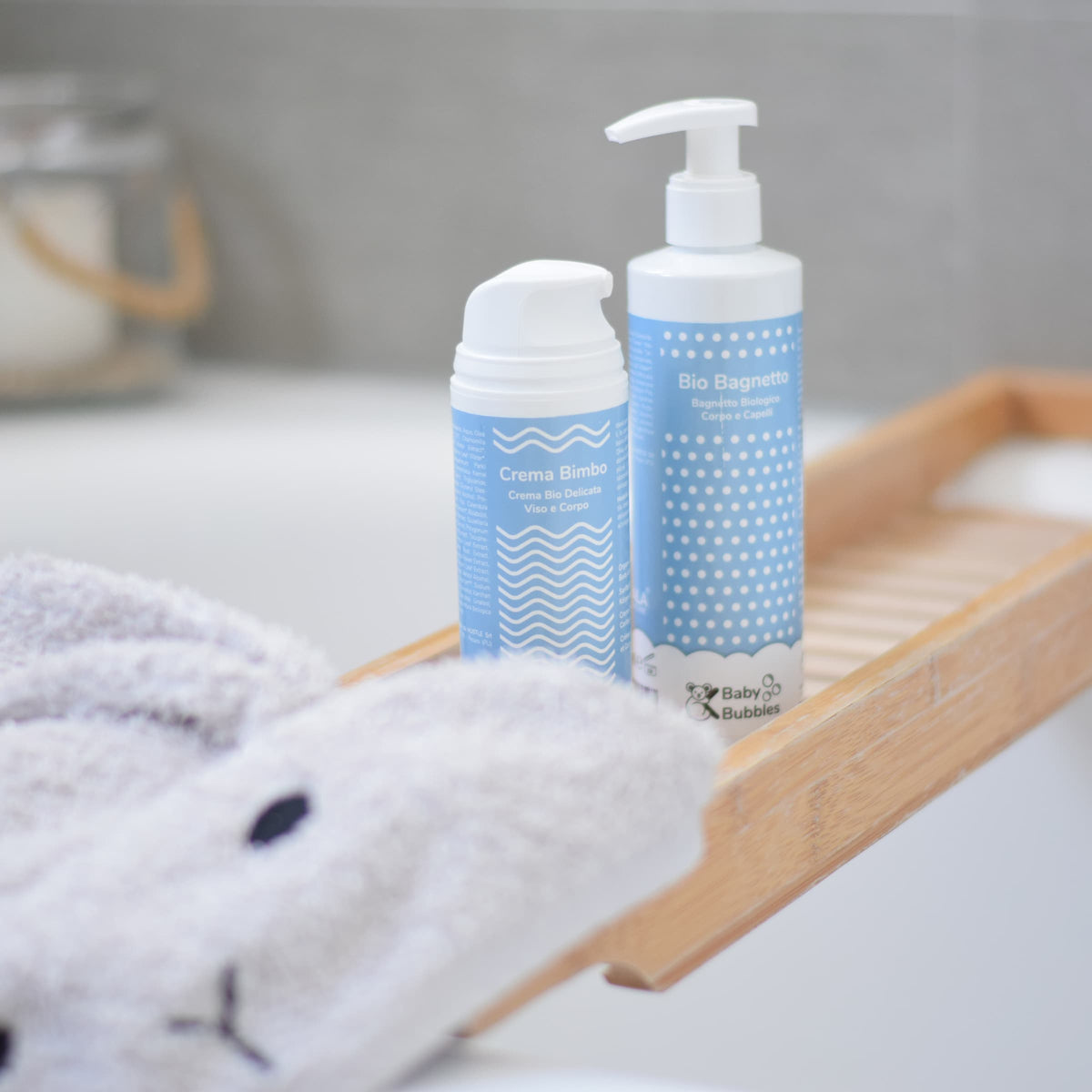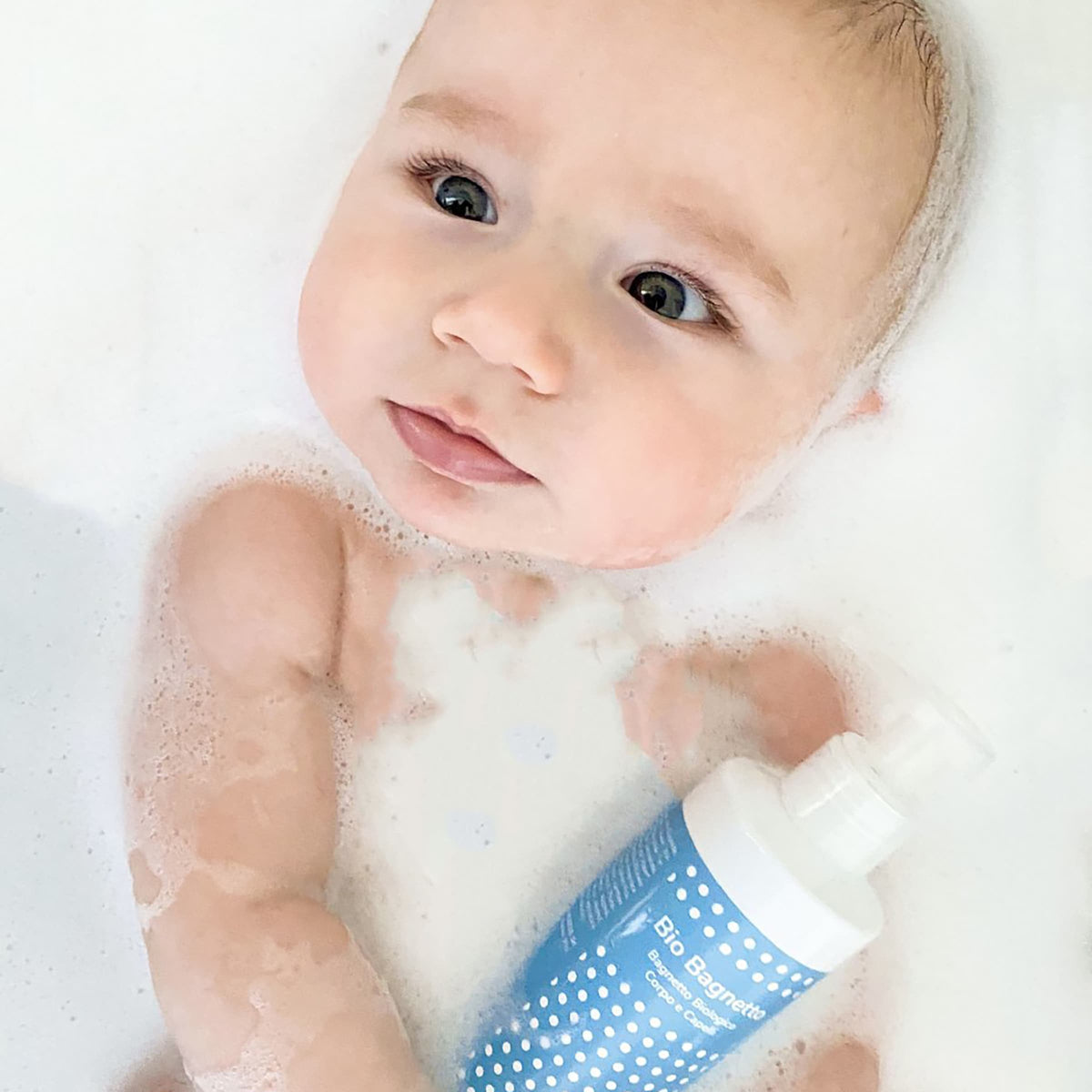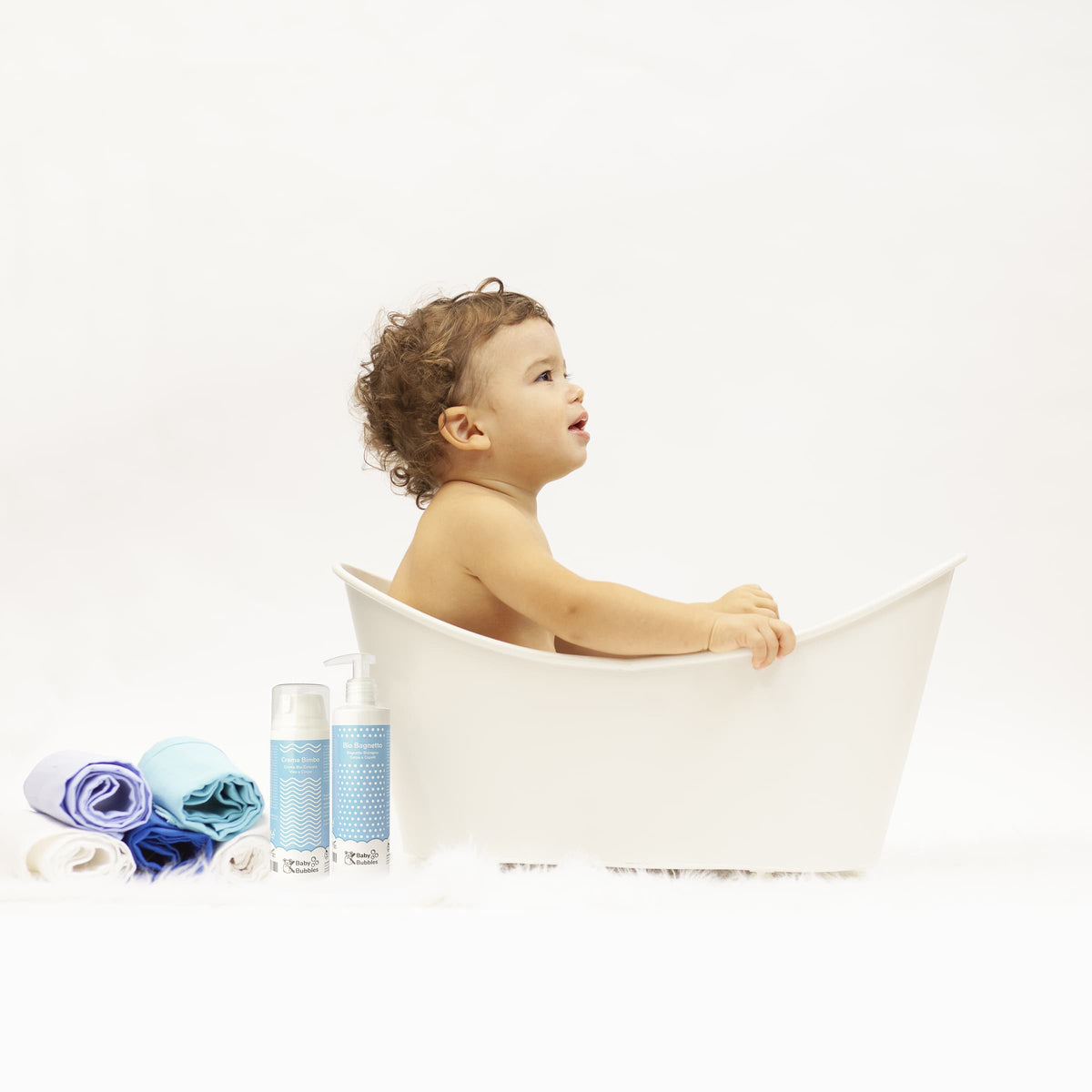 What do Koala mums and dads think about it?
Ein sehr mildes und sehr gutes Waschgel und Shampoo fur Babys.
Dieses Produkt kann als Waschgel und als Shampoo gleichzeitig fur den ganzen Korper genutzt werden, was sehr praktisch ist. Es duftet sehr mild und angenehm. Das Waschgel ist dickflussig, durchsichtig, lasst sich gut auftragen und verteilen. Die Reinigungswirkung ist sehr gut und es lasst sich auch gut abspulen. Es brennt nicht in den Augen. Die Haut der Babys bleibt schon geschmeidig und trocknet nicht aus. Hautirritationen konnten nicht festgestellt werden. Die Babys riechen nach dem Waschen sehr dezent. Eine individuelle Dosierung ist problemlos moglich. Das Waschgel ist ergiebig. Der Verschluss ist gut bedienbar. Ein Top Produkt fur Babys und Kinder, und Erwachsene mit empfindlicher Haut.
Eccezionale!
Lo adoro, ottimo per corpo e capelli del mio bimbo!
Top!
Questo prodotto per il bagnetto è fantastico, fragranza delicata e piacevole. Lo consiglio!
Ottimo!
Ottimo prodotto per il bagnetto!
Support from our Koala Mum Community
@babyonafamily

@elenaalicebolpagni

@joyfullyeve

@soraidaso

@paty_taty

@serefitfun

@natybi

@ale_samaniego

o@afrifranreinreal

@zaiild