The invisible solution against pain
Koala Silver Cups are nipple shields in silver with extraordinary healing properties, so you don't have to stop breastfeeding your baby because of pain.

Just slip them on, simple as that! Invisible underneath clothing and so comfortable that you won't even notice they are there.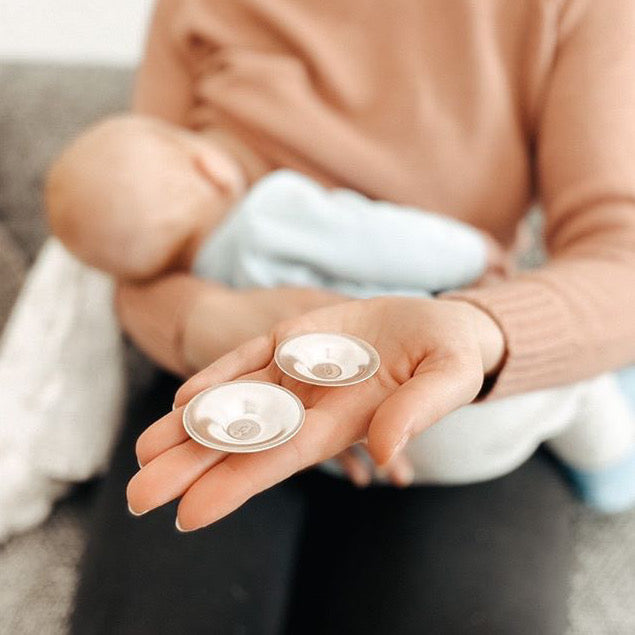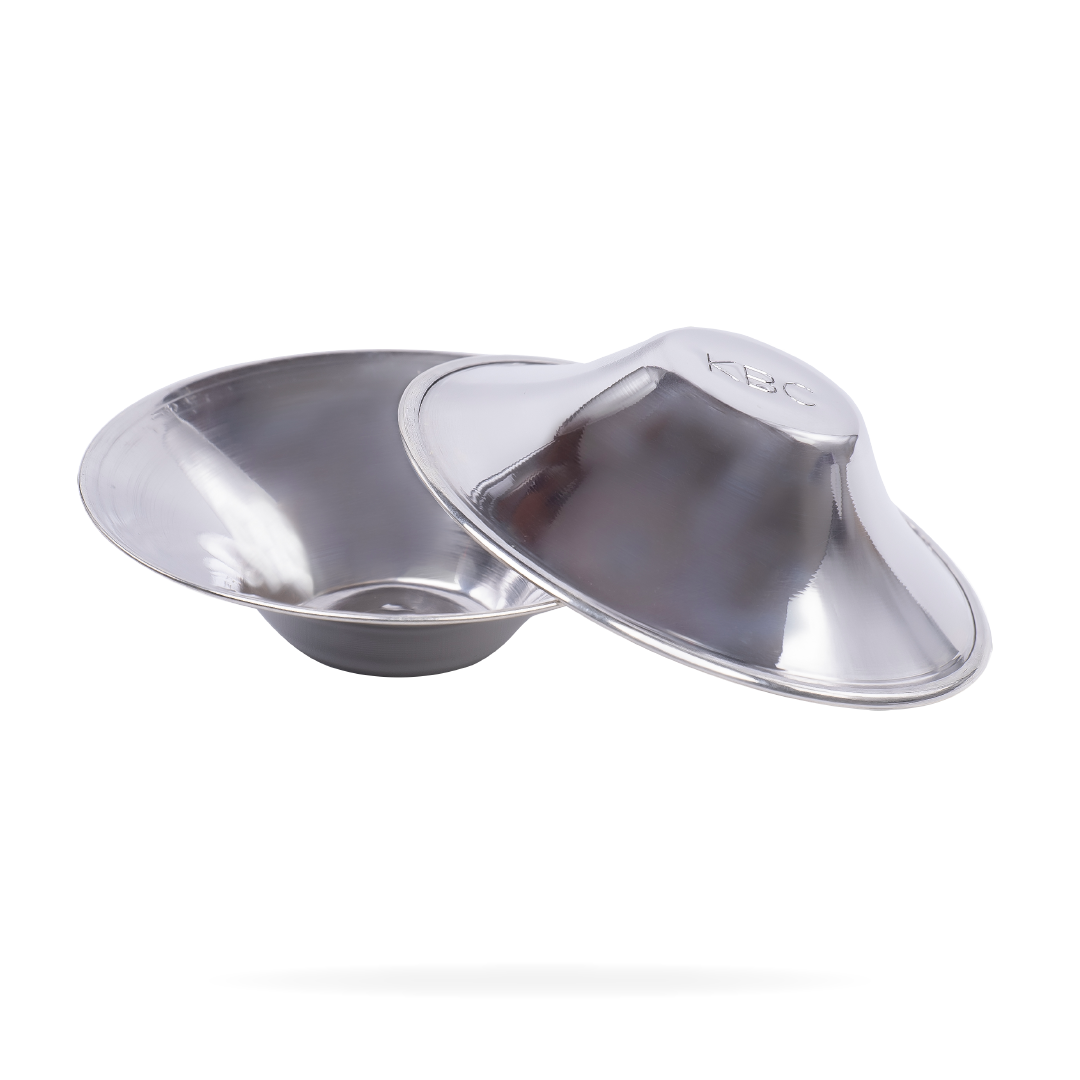 Because they are just what you need
The extraordinary ally for mums in the prevention and treatment of sore cracked nipples

The shield between you and your clothes
They protect you from any discomfort caused by fabric rubbing against your nipples, which are more sensitive during maternity.

Suitable for all mums
A cup for every breast! Choose the size that fits you best, from Regular or Maxi, for maximum comfort.

Anatomical and discreet underneath clothing
Invisible under clothes and so comfortable to wear that you won't even know you're wearing them!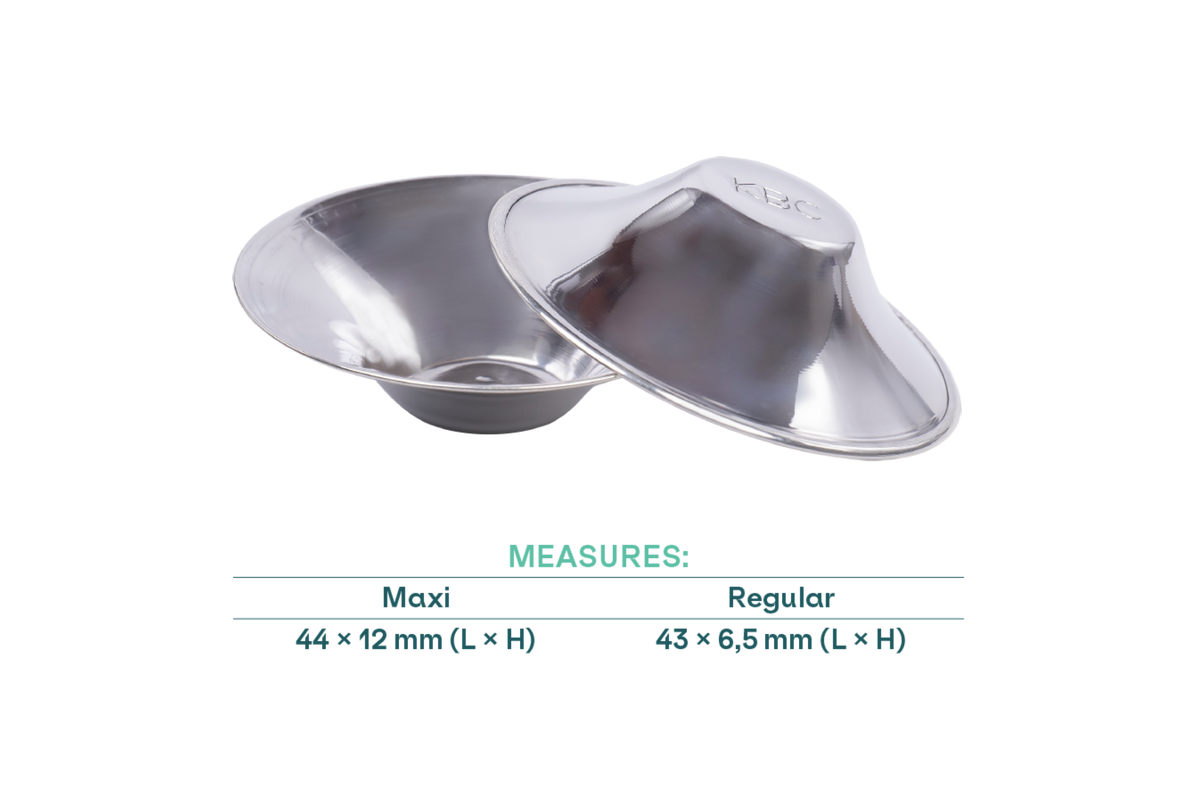 Which size is right for you
Koala Silver Cups are available in two different sizes: regular and maxi.
Regular: diameter 4.3 cm - height 0.65 cm
Maxi: diameter 4.4 cm - height 1.20 cm
To choose the best size for you, we recommend measuring the areola area of your breast and the depth of your nipple, using a simple tape measure.
Compare the measurements with those shown in the image opposite and ... you're done! 
A mum's wellbeing is also a baby's wellbeing
Koala Silver Cups silver nipple covers for breastfeeding are a Medical Device certified by the Ministry of Health.

The extraordinary healing, antibacterial and disinfectant properties of silver make them effective against nipple irritation during breastfeeding.

Nickel-free, they do not alter the taste of milk in any way.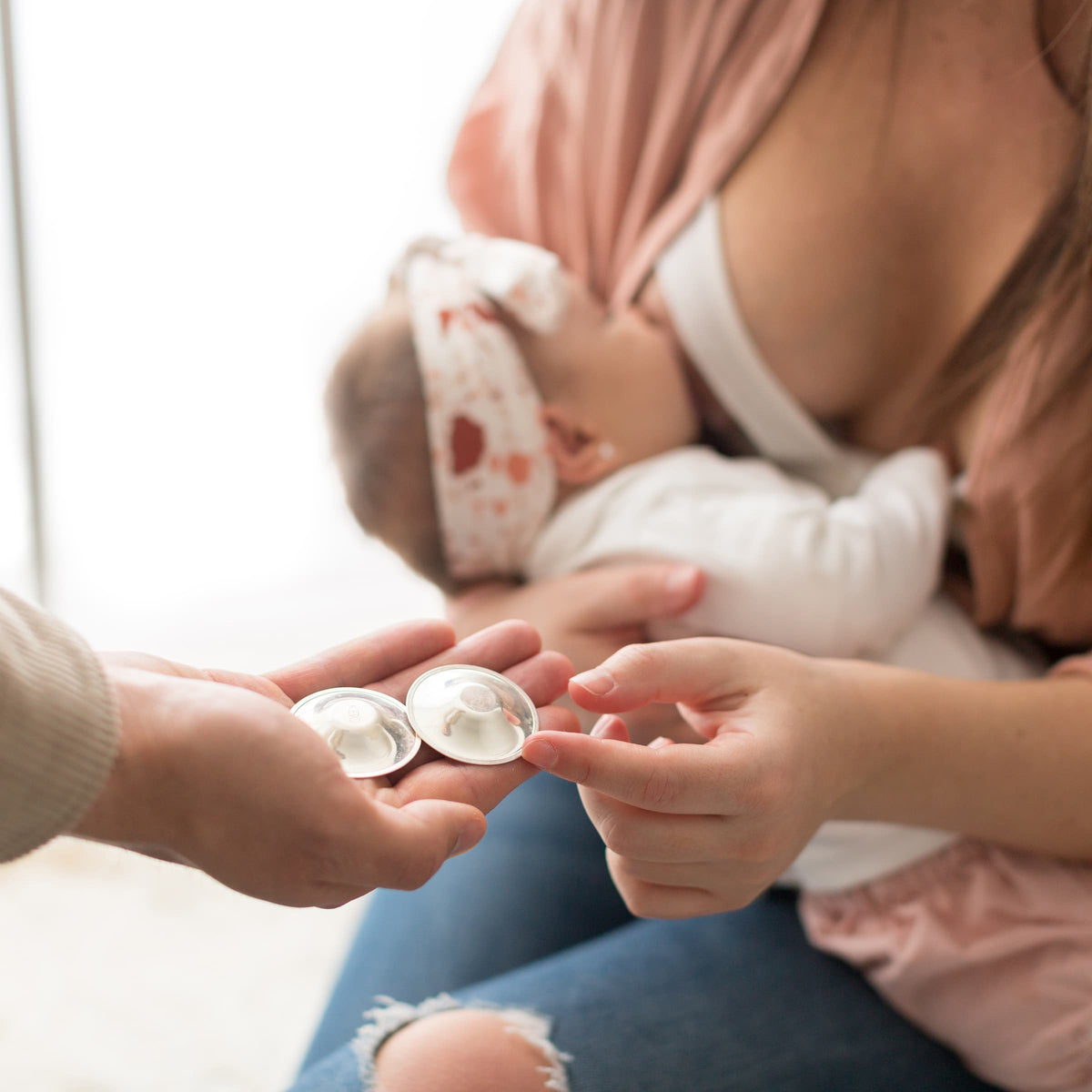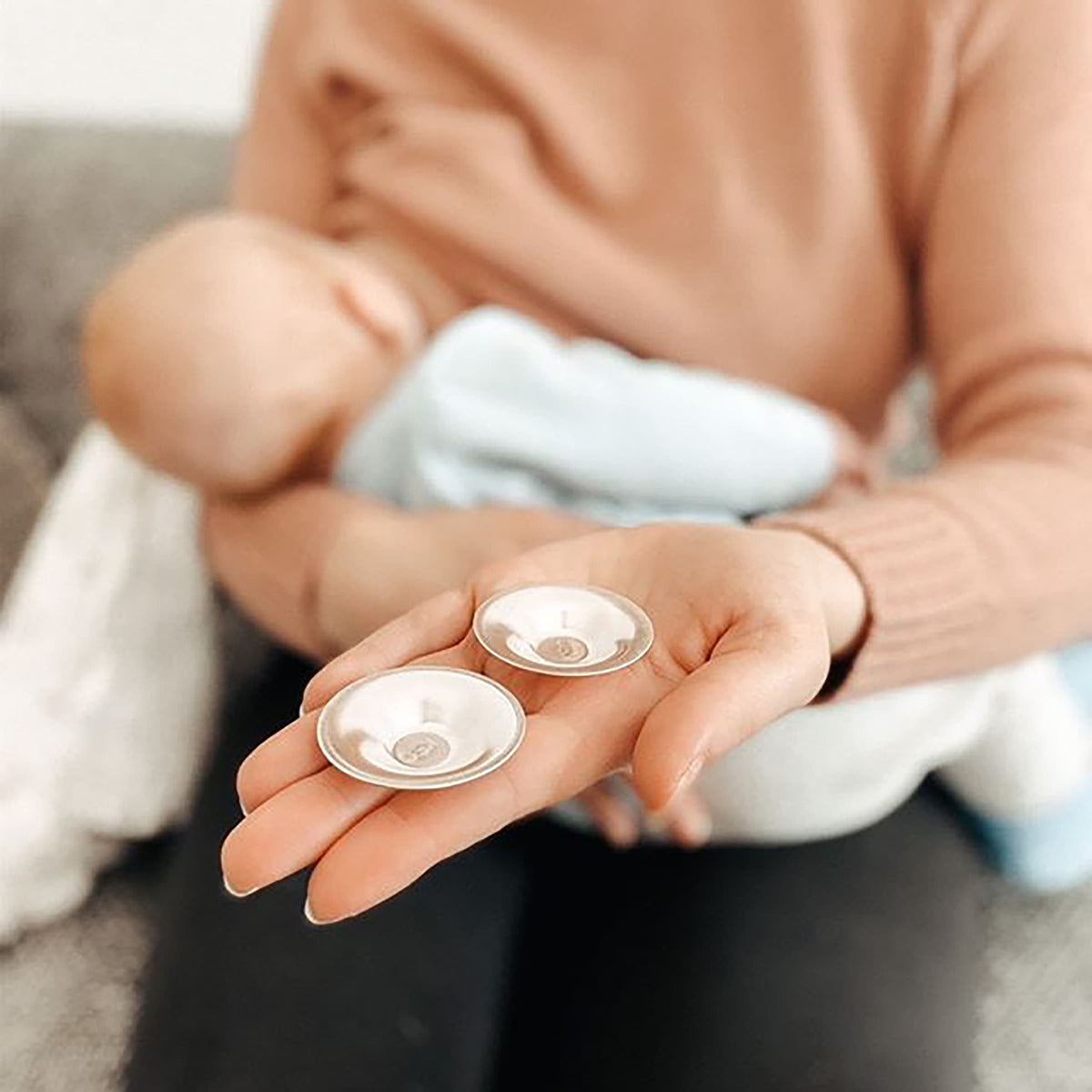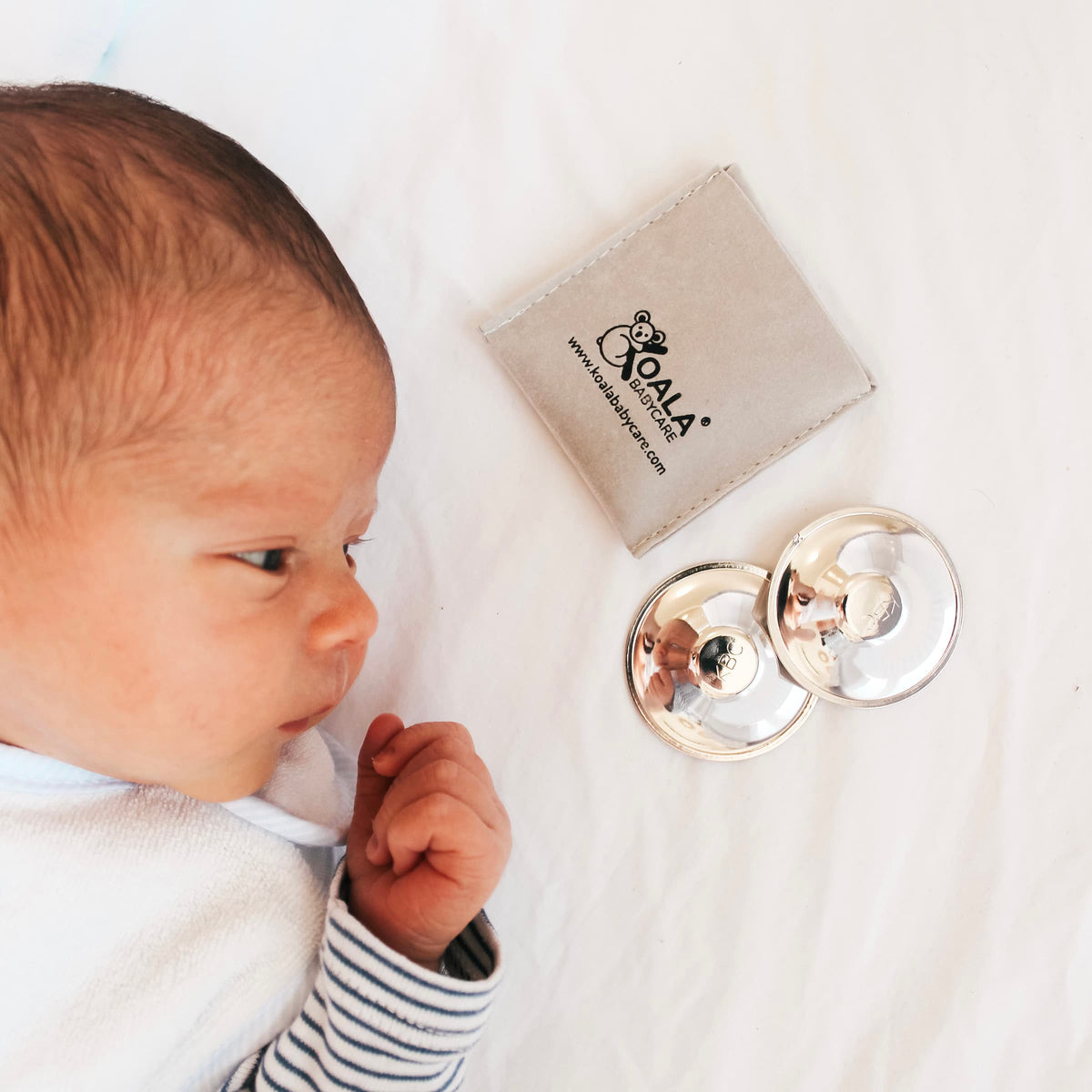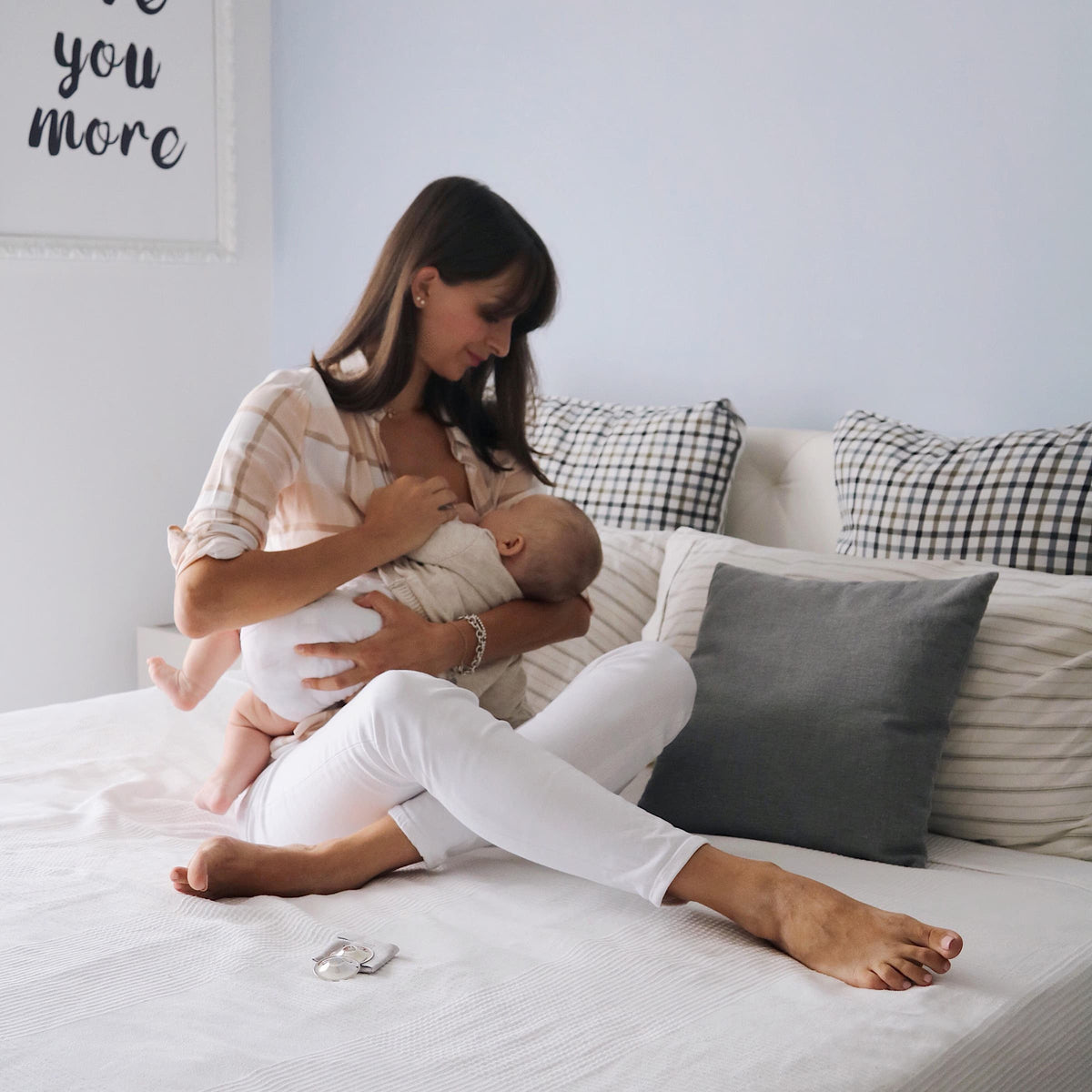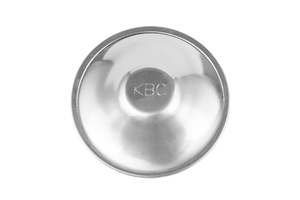 100% Silver
A single precious layer of 999 pure silver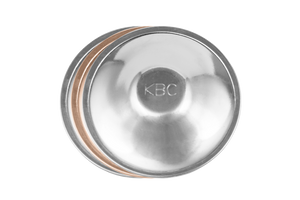 Resistant Trilaminate
With a central copper layer for maximum resistance 
What do Koala mums and dads think about it?
Koala Silver Cups
Ottimo prodotto! Mai più senza!
Ciao Sara,
grazie infinite!!
Ci fa un enorme piacere leggere la tua recensione.
A presto!
Martina
Koala Babycare
Silver nipple shields Koala Silver Cups
Silver nipple shields Koala Silver Cups
Comodi, pratici, facile manutenzione ed efficaci da subito!!
Ciao Sara,
grazie di cuore!
Ci fa molto piacere tu ti stia trovando bene con le nostre Koala Silver Cups :)
Martina
Koala Babycare
Silver nipple shields Koala Silver Cups
Meno male che esistono!!!
'Mi hanno salvato nel primo periodo dell' allattamento…da ragadi e mastite un grande aiuto!!! Le ho regalate a mia volta ad un altra mamma nella mia stessa situazione ed è stata entusiasta! Le regalerei altre infinite volte
Ciao Debora,
grazie infinite per la tua bellissima recensione sulle nostre coppette, ci fa un immenso piacere sapere che ti abbiano portato grande beneficio!
A presto,
Martina
Koala Babycare
Support from our Koala Mum Community
@soymonchiblog

@purpurdaria

@nolollamessuerte

@recienviajados

@ariannaloreti

@giorgiaceci

@valeriaansuini

@mylovelytiny

@robertavivereunafavola

@elenaalicebolpagni
Frequently asked questions on this product
When should I start using Koala Silver Cups?
We recommend using Koala Silver Cups from the week before the birth in preparation for those first feeds!
If I wear them under my top will anyone notice?
Absolutely not! Koala Silver Cups are extremely discreet and very subtle and are made to fit the shape of your breasts. You'll see that no one will ever notice them!
How do I wash Koala Silver Cups?
We recommend washing Koala Silver Cups in bicarbonate of soda, don't use bleach or other similar products as they can cause the silver to blacken!
What are the benefits of Koala Silver Cups?
• For more than a century, silver has been used to treat various skin conditions. In fact, it has been found that in the presence of moisture, it releases substances that have an antibacterial, disinfectant and healing action. • Their shape adheres perfectly to your breasts, protecting them from rubbing against clothing or external agents.
How do I choose the right size?
Koala Silver Cups are available in two different sizes: Regular Product dimensions: 43x6,5 mm (LxH) Areola size: < 43 mm Bra size: up to 34 (UK) Maxi Product dimensions: 44x12 mm (LxH) Areola size: > 44 mm Bra size: from 36 (UK)
Where can I find the full instruction manual?
Koala Silver Cups instruction manual can be found on this link.