To tackle daily challenges feeling lighter
Koala Belly Band maternity belt supports the weight of your baby bump, making you feel light again and easing back pain in pregnancy.

You'll be able to walk effortlessly and more freely, without feeling weighed down by the excess weight from your belly, so you can live each day full of energy once again!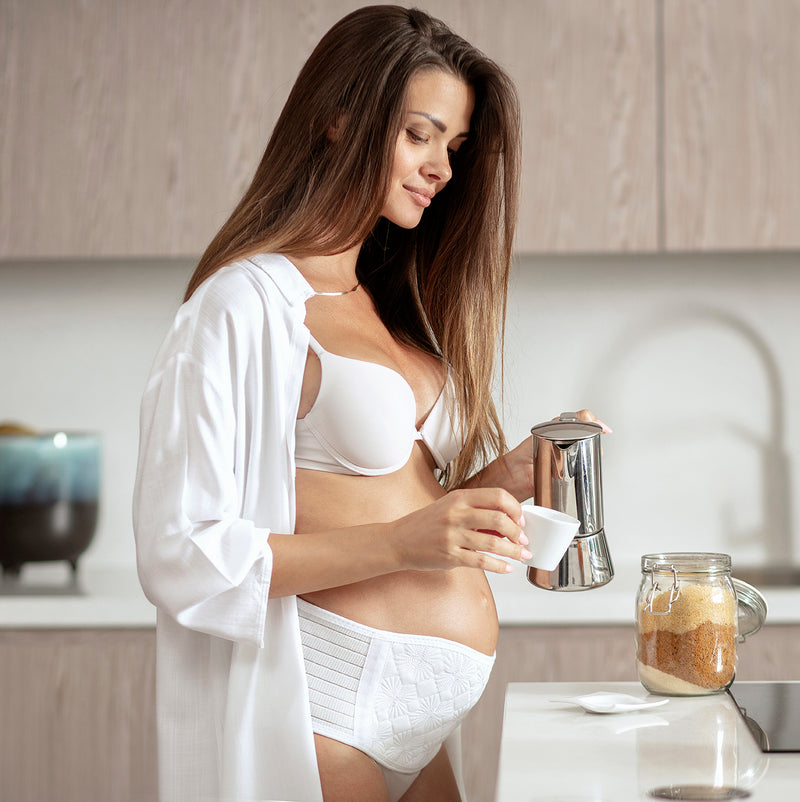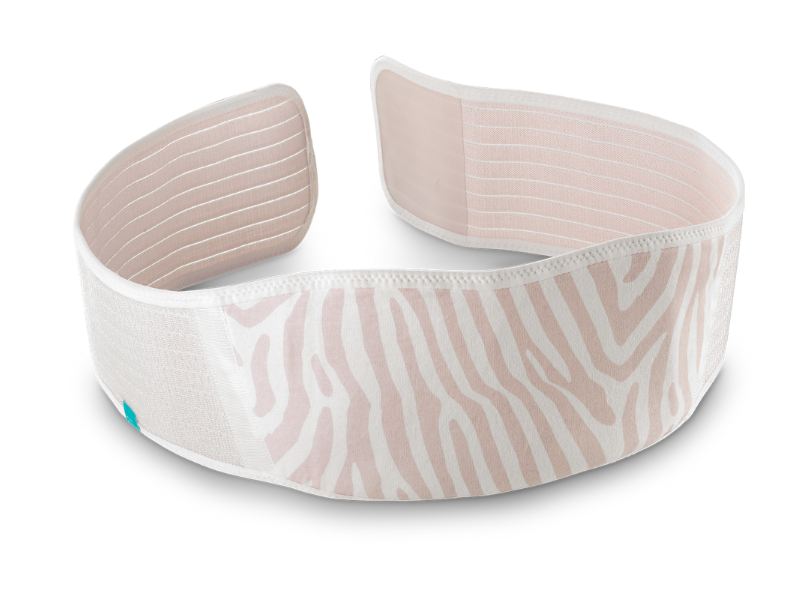 Because it's just what you need
Three features that make Koala Belly Band so special

Ideal for every pregnancy belly
Adjustable in one easy step, it fits each and every bump perfectly right up until the end of your pregnancy, thanks to its additional support band.

Soft against your skin
The inside of the front of the band is made of soft, breathable cotton, for extra comfort!

Stretchy for the perfect support
An embrace which adapts to your shape as if by magic, thanks to its stretchy fabric: perfect support without making you feel restricted.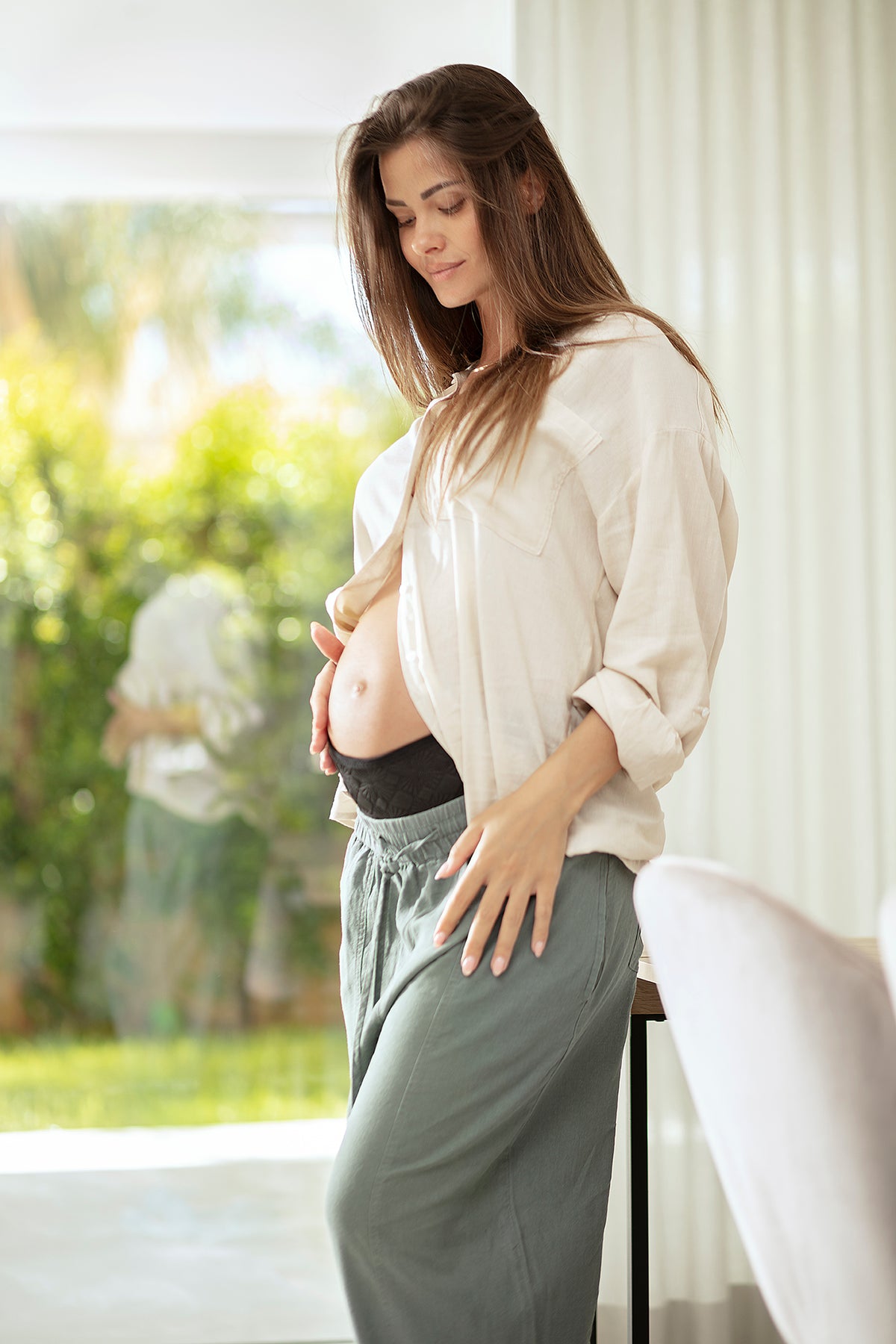 Free to be yourself and go wherever you want with your pregnancy belly band
Invisible underneath clothing, you can wear it whenever you want, without worrying about it being noticed.
If you feel comfortable, you can also wear it over your clothes: it's the only pregnancy band which cares for your style too! 
What do Koala mums and dads think about it?
Encanta con la Marca
Me quede muy contenta con el trato que recebi de la marca, me vino un pedido que estaba con defecto, me mandaran otro perfectamente y me añadirán un chupete de regalo, me quede muy contenta con la rapidez y el trato de como me contestaran a todos los email, ya me gustaba la marca y ahora aún más.
Recomendadisimo, muchas gracias, seguiré confiamos en vuestra marca.
Ottimo
Ottimo prodotto ☺️ si adatta benissimo alla crescita del pancione.
Ciao Cristina,
grazie per la tua recensione sulla nostra Koala Belly Band!
Martina
Koala Babycare
Support from our Koala Mum Community
@gloriastrabla

robertavivereunafavola

@elenaalicebolpagni

@babyonafamily

@soymonchiblog

@serefitfun

@marieyou

@isamar_florido

@gracebeggy

marinapmconcept
Frequently asked questions on this product
How to use your pregnancy belly band
Place it around the lower part of your abdomen, at suprapubic level, adjusting it as your bump grows. You should feel comfortable, supported, and unrestricted. It's vital you're completely comfortable when using the pregnancy support belt and don't experience any discomfort whatsoever.

The pregnancy belt should fit evenly around your body, supporting your bump from bottom to top. It can be used over or underneath clothing, but we advise wearing a layer of cotton fabric (e.g., underwear) between your skin and the belly band.
During which month of pregnancy can I start to use my Belly Band?
The pregnancy band can be worn when your bump starts to show and becomes bigger and heavier. This usually happens around the second trimester of pregnancy and certainly during the last 3 months of your pregnancy.
How many hours a day can I use it for?
You should use your bump band throughout the day and never at night or when lying or sitting down. It's ideal for when you are actively on your feet, walking or whenever you're standing for longer periods of time without moving your lower limbs.

There's no specific guideline regarding timing; it depends entirely on each woman's health and level of daily activity. Generally speaking, half a day or whenever a mum-to-be is on her feet. Please remember during pregnancy it's important to alternate walking with rest (lying down).
How can you ensure that using your belly band does not substitute your abdominal muscles?
When expecting, your abdominal muscles will physiologically stretch in order to make room for your expanding womb. The pregnancy band will help this and support the gradual changes occurring inside your body.

Remember it's important not to use belly bands or maternity belts postpartum, as in the period immediately after the birth they will act as a replacement for your abdominal muscles, thus, not facilitating the recovery of your pelvic floor muscles.
Are there any abdominal exercises I can do?
Throughout pregnancy, it's important to do physical activity that engages the full body, especially stretching, and to avoid doing specific abdominal strengthening exercises.
Are there any counter-indications of using a belly band?
There are no counter-indications other than positioning the band incorrectly, which can consequently cause inward pressure and also put pressure on pelvic floor muscles.

Use of a bump band when sitting or lying down or when sleeping at night is not recommended.
If you suffer from any health conditions or disorders, you should always consult your doctor or midwife prior to use.
Are there different sizes available?
Our Belly Band is available in one size. Its velcro fastener is specially designed to fit all shapes and sizes perfectly and can also be adjusted to adapt to your bump as it grows.

The Belly Band also comes with an extra piece, allowing the band to be lengthened to fit different sizes. This extra piece can be attached to the main band as required.
Can Koala Belly Band also be used postpartum?
Koala Belly Band is a band designed specifically for pregnancy to support the belly.
It is not recommended postpartum, because it is important that the abdominal muscles resume its natural tone to return to the conditions before pregnancy.
What are the benefits of using a pregnancy belly band?
• a pregnancy band redistributes weight over the pelvis, spine, and pelvic floor areas evenly.

• provides mum with an immediate sense of lightness compared to the bump weighing on the pelvis or lumbar region.

• corrects a woman's posture.

• pushes the pregnant belly upwards and consequently offers a sense of support.

• raises the bump without compressing it.

• embraces the infant from the outside, offering a snug cuddle to the unborn baby and preparing them for babywearing post-natal.

• from an emotional point of view, it provides a sense of security and support.

• facilitates daily activities for mums, making walking around easier.
Where can I find the full instruction manual?
Koala Belly Band instruction manual can be found on this link.
You may also be interested in:
Newborn pillow Koala Perfect Head
€29,75
Newborn pillow designed to distribute pressure evenly across their head. Ideal for carrycots, bouncers and prams.
Discover more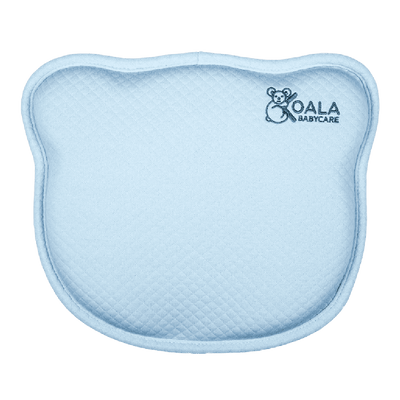 Pregnancy and breastfeeding pillow Koala Hugs Plus
€49,75
The addition of a removable pad, which provides lower back or neck support, makes Koala Hugs Plus even more multifunctional.
Discover more