To perform miracles, just like a mum
Everything is possible for a super mum, especially when she has the right products to hand.
This bundle is designed to transform your day by making everything easier, even with a newborn!
The bundle contains
Every mum performs miracles, especially with the right products
The newborn baby carrier that slips on in less than a minute
Koala Cuddle Band 2 is a pre-tied, ready-to-use baby sling carrier, which slips on just like a T-shirt.

By the time you've counted to 30 your baby will be safe and snug inside their carrier, and you'll be hands-free once again. How many things can you get done now?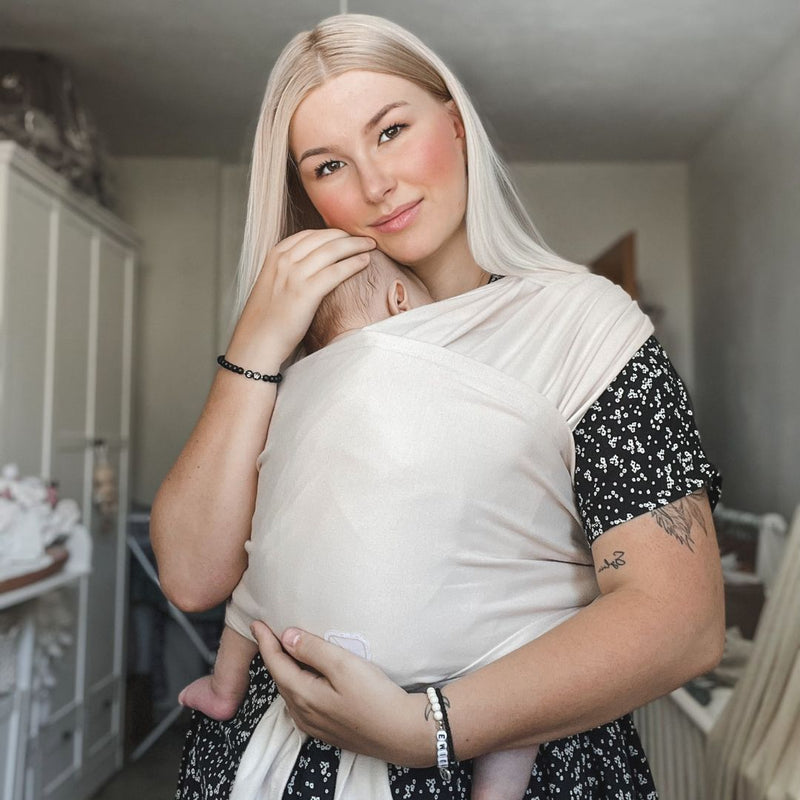 Koala Soft Touch 30x30, a must-have in every mum and dad's daily life
Newborn essentials cotton muslin cloths that turn into whatever you need: their small size makes them ideal as newborn bibs, baby burp cloths, reusable cloth baby wipes...
Koala Soft Touch appear as if by magic, just when you need them!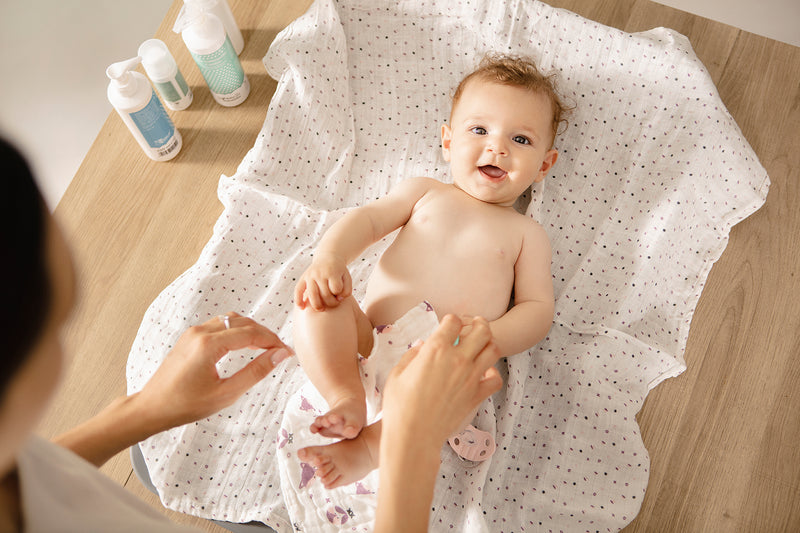 What do Koala mums and dads think about it?
Support from our Koala Mum Community
@babyonafamily

@eyesofthemoon

@ale.colonna

@ikasanchezfr

@ale_samaniego

@joyfullyeve

@healthy_couple_spain

@gracebeggy

robertavivereunafavola

marinapmconcept
Frequently asked questions on this product
Is Koala Cuddle Band 2 suitable for use from birth?
Absolutely! Koala Cuddle Band 2 can be used right from your baby's first few days of life.
You can choose between two different tying methods, both suitable from birth.
What is Koala Cuddle Band 2's maximum weight limit?
Tested and approved up to a maximum of 15 kg.
Can I use the baby carrier wrap during summer months?
Koala Cuddle Band 2 is made of 97% Organic Cotton - 3% Elastane.
Its soft and breathable organic cotton respects a baby's young skin and ensures maximum breathability so you can even use your baby sling in summer.

Here are some handy tips for babywearing during summer - we recommend:
• Wearing natural fabrics, that goes for both you and your baby, who can even wear just a nappy if it's very hot.
• Taking breaks if you're sweating a lot.
• Changing and resuming after a short break if clothing becomes wet.
• Placing one of our 30x30 Koala Soft Touch muslin cloths between your baby's face and your chest, it will help absorb any sweat and you'll both feel less hot and sticky. Always make sure that your baby's airways are clear.
Is Koala Cuddle Band 2 a structured or stretchy baby sling?
Koala Cuddle Band 2 is a semi-structured, pre-tied stretchy carrier wrap, which arrives at your home already made-up and ready-for-use, for your utmost convenience. You won't even need to untie it to remove it, just slip it on and off over your head each time - just like you would with a T-shirt.
How to wash Koala Cuddle Band 2?
You can machine wash your Koala Cuddle Band 2 at 30° with garments of a similar colour. We recommend that you do not bleach, do not iron, do not dry clean and do not tumble dry.
To wash your baby carrier wrap, it's best to remove the rings first. For guidance on putting them back on, watch this video.
It's my first carrier wrap, will I struggle to put it on?
Koala Cuddle Band 2 is a semi-structured baby carrier wrap, which is ready to use in just a few simple steps. This makes it also ideal for those parents who are trying babywearing for the first time and are a little apprehensive. You may encounter some difficulties at first, but don't be discouraged, you'll soon get the hang of it!

Here's what you can do:
• Ensure you are using Koala Cuddle Band 2 correctly by following the instructions in the user-manual here on this link .
• Introduce babywearing gradually to your little one by using the sling for short periods of time each day. This will give your infant time to get used to it slowly.
How to use Koala Cuddle Band 2?
On this link, you'll find a video tutorial containing a step-by-step guide on how to use your baby carrier wrap.
On this link, you can find a video tutorial on how to attach the rings. It's easier than you think.
My baby does not want to go inside the sling, what can I do?
At the beginning it's only normal to encounter a few difficulties, especially if you're new to babywearing.
Most importantly of all: remember it's entirely normal, don't get discouraged!
Here's what you can do:

- Make sure you are wearing your Koala Cuddle Band correctly by following the video you can find on this link.

- Introduce your baby to their sling gradually, for short bursts of time each day. This will help them become used to babywearing. Every infant adapts to new things differently, your baby probably needs more time to get used to it.

- You can ask for help from a babywearing consultant who will guide you step-by-step.
Where can I find the full instruction manual?
Koala Cuddle Band 2 instruction manual can be found on this link.
What material are they made of?
Koala Soft Touch muslin squares are made of 100% cotton with a GOTS-certified supply chain, respecting environmental and social sustainability criteria.
How do I wash Koala muslin squares?
Koala Soft Touch can be machine-washed at 60° for maximum hygiene.

We advise you to wash them before use.

The muslin cloths do not lose their softness, yet become softer wash-after-wash.
How many layers do Koala muslin squares have?
The 30x30 version is made of 6 layers to ensure maximum absorbency.

The 80x80 and 120x120 versions consists of 2 layers for that perfect balance between lightness and absorbency.
Where can I find the full instruction manual?
Koala Soft Touch instruction manual can be found on this link.
You may also be interested in:
Newborn pillow Koala Perfect Head
€29,75
Newborn pillow designed to distribute pressure evenly across their head. Ideal for carrycots, bouncers and prams.
Discover more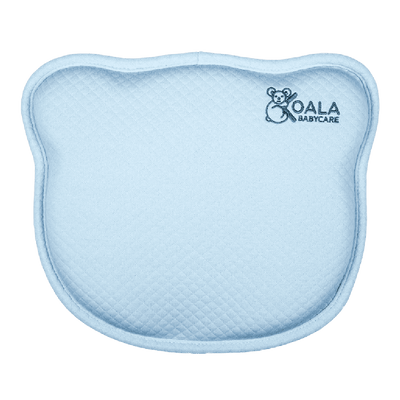 Pregnancy and breastfeeding pillow Koala Hugs Plus
€49,75
The addition of a removable pad, which provides lower back or neck support, makes Koala Hugs Plus even more multifunctional.
Discover more