To live this magical moment to the fullest
All you need to feel full of energy, even with a baby bump in tow!  
With this bundle, you'll be ready to tackle all the small yet bothersome problems of pregnancy.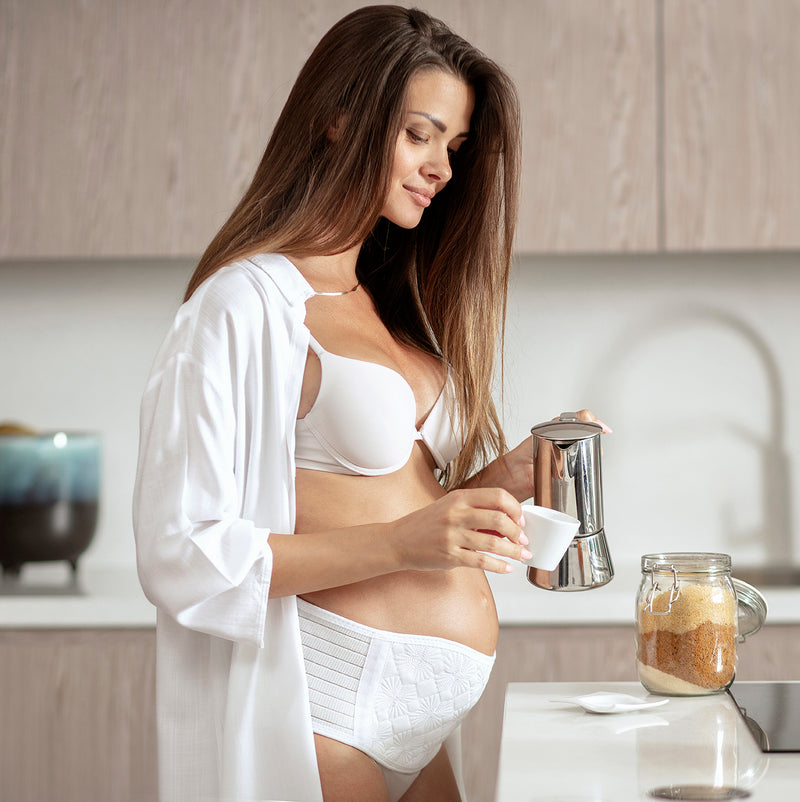 The bundle contains
Every mum performs miracles, especially with the right products
Koala Hugs Plus, your best companion in pregnancy!
You can finally go back to having a good night's sleep! It alleviates back pain, so you can tackle your day pain-free and full of energy once again.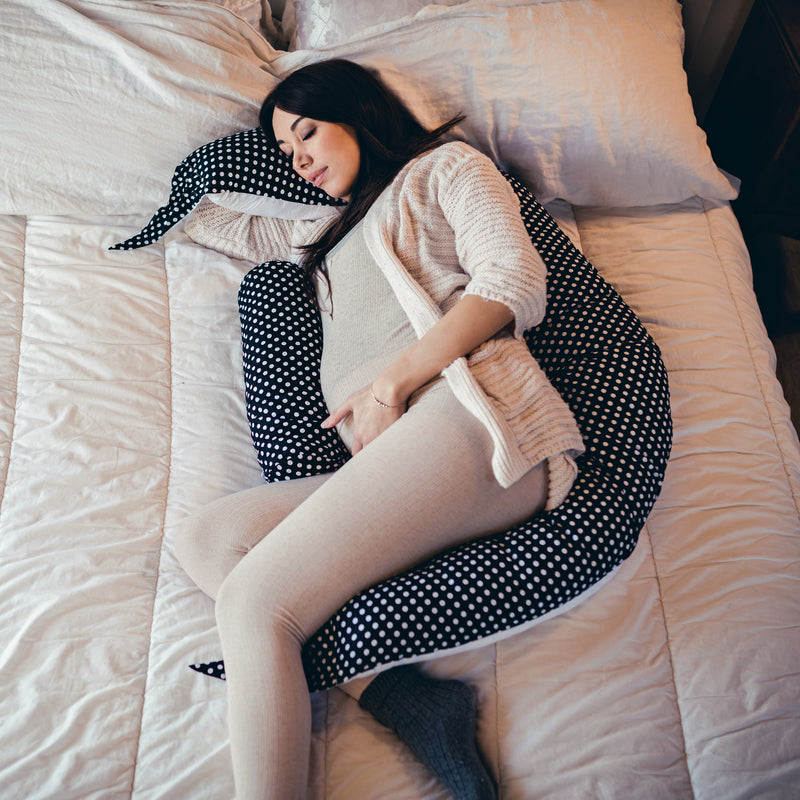 Once your baby arrives, it will become your breastfeeding pillow and more!
Post birth, it will become a great nursing pillow as well as a great support for Tummy Time and for encouraging your baby to crawl.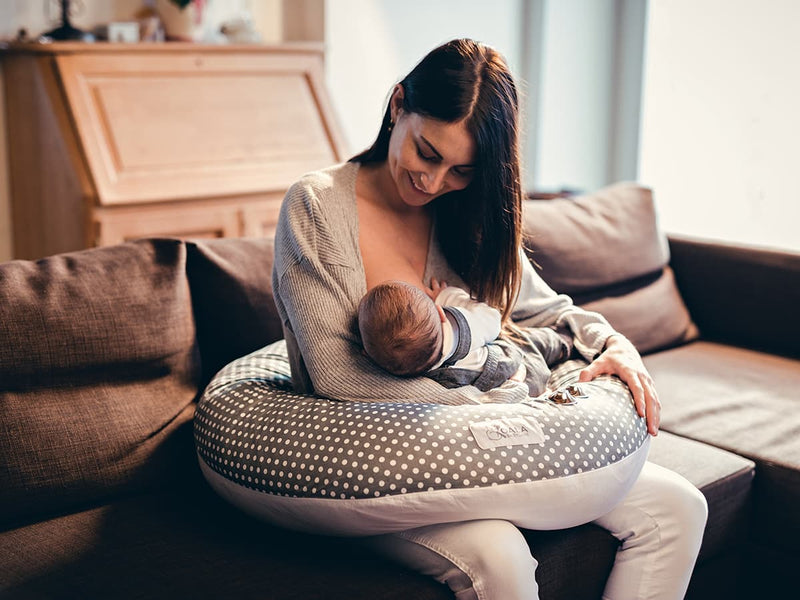 Koala Belly Band, the pregnancy band which makes you feel lighter!
Supports the weight of your baby bump and eases back ache.   
For being able to walk around fatigue-free and tackle those daily challenges full of energy!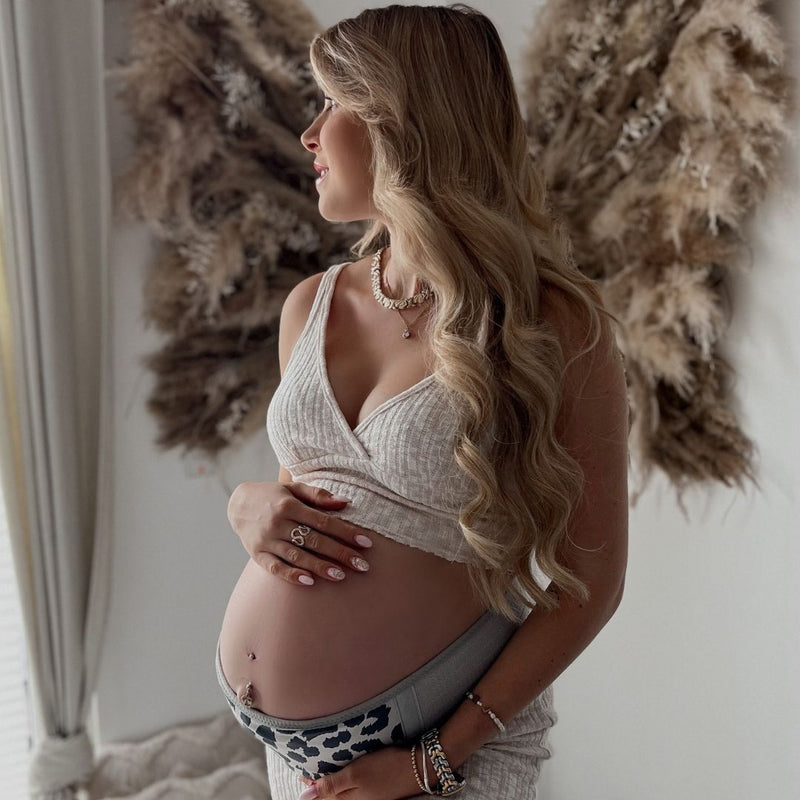 What do Koala mums and dads think about it?
La salvezza
Ho iniziato ad usarlo da circa un mese, sono quasi al 5 mese di gravidanza ed è una benedizione...niente dolori alle gambe al mattino e per la cervicale la salvezza.
Lo straconsiglio...grazie per i prodotti fenomenali che create. So che non sarà l'ultimo acquisto fatto da voi
Grazie infinite per le bellissime parole Rita!
Ci fa un immenso piacere sapere che il nostro Koala Hugs sia la tua salvezza <3
Vielseitig nutzbar
Ich habe es bereits in der SS gekauft damit geschlafen, dann kam der Kleine, habe es zwei Jahre zum Stillen benutzt und nun mit 2,5 Jahren benutzen wir das kleine Kissen immernoch! 👌🏼perfekt
Posso mettere 100
Mi ha salvato in gravidanza e anche in allattamento, soldi Benedetti!!! Grazie per averlo creato
Maravillosa
La compré en la semana 20 de embarazo y la he usado desde entonces. En las últimas semanas calma totalmente el peso de la barriga y el dolor de espalda. La usaba incluso para sentarme en el sofá. No hubiera podido dormir absolutamente nada sin ella todo el final del embarazo. Ahora la uso con mi bebé.
100% recomendable.
Un ottimo prodotto
Iniziavo ad avere dolori nella parte lombare a causa del peso della pancia e il classico cuscino in messo alle gambe non bastava più. Ho deciso di fare un tentativo con questo cuscino e devo dire che mi ci sto trovando molto bene. Riesco a riposare meglio e non mi alzo più con la spalla sinistra dolorante e bloccata. Non fa ovviamente miracoli maè un validissimo supporto. Spero di riuscire ad usarlo anche dopo la nascita come cuscino per l'allattamento per ammortizzare bene la spesa. Lo ricomprerei.
Support from our Koala Mum Community
@dalila_strama

@digitalmodernfamily

@ana.snider

@alessiameucci

@gloriastrabla

@caaronlina

@maria_mfit

@a_magicmamahood

@isamar_florido

@francescafietta
Frequently asked questions on this product
What is the difference between Koala Hugs and Koala Hugs Plus?
Both pillows have been studied and specially designed to resolve the same common problem, helping mums-to-be to sleep better during pregnancy. The Plus version of the pillow comes with an additional cushion pad, which offers neck support when sitting down or support to the baby bump or back when lying down, whichever is preferred. In any case, it's an extra cuddle 🙂.
How do you attach the extra lumbar support pillow to Koala Hugs Plus?
To attach the support pillow, simply insert Koala Hugs Plus through the loop on the lumbar support until the loop is positioned in the centre of Koala Hugs Plus. You'll see how easy it is!
How long do I have to wait for Koala Hugs to return to its original size?
Koala Hugs will return to its original size within 24 hours!
How do I wash Koala Hugs?
The pillow can be machine-washed at 60°C and dried in a tumble dryer on a delicate low temperature cycle. You can also take to a laundry cleaning specialist for advice. The pillowcase is removable and can be machine-washed at 30˚C. and tumble dried on a delicate low temperature cycle. It can also be ironed, however remember to set the iron to a low temperature.
How to use your pregnancy belly band
Place it around the lower part of your abdomen, at suprapubic level, adjusting it as your bump grows. You should feel comfortable, supported, and unrestricted. It's vital you're completely comfortable when using the pregnancy support belt and don't experience any discomfort whatsoever.
The pregnancy belt should fit evenly around your body, supporting your bump from bottom to top. It can be used over or underneath clothing, but we advise wearing a layer of cotton fabric (e.g., underwear) between your skin and the belly band.
During which month of pregnancy can I start to use my Belly Band?
The pregnancy band can be worn when your bump starts to show and becomes bigger and heavier. This usually happens around the second trimester of pregnancy and certainly during the last 3 months of your pregnancy.
How many hours a day can I use it for?
You should use your bump band throughout the day and never at night or when lying or sitting down. It's ideal for when you are actively on your feet, walking or whenever you're standing for longer periods of time without moving your lower limbs.
There's no specific guideline regarding timing; it depends entirely on each woman's health and level of daily activity. Generally speaking, half a day or whenever a mum-to-be is on her feet. Please remember during pregnancy it's important to alternate walking with rest (lying down).
How can you ensure that using your belly band does not substitute your abdominal muscles?
When expecting, your abdominal muscles will physiologically stretch in order to make room for your expanding womb. The pregnancy band will help this and support the gradual changes occurring inside your body.
Remember it's important not to use belly bands or maternity belts postpartum, as in the period immediately after the birth they will act as a replacement for your abdominal muscles, thus, not facilitating the recovery of your pelvic floor muscles.
Are there any abdominal exercises I can do?
Throughout pregnancy, it's important to do physical activity that engages the full body, especially stretching, and to avoid doing specific abdominal strengthening exercises.
Are there any counter-indications of using a belly band?
There are no counter-indications other than positioning the band incorrectly, which can consequently cause inward pressure and also put pressure on pelvic floor muscles.
Use of a bump band when sitting or lying down or when sleeping at night is not recommended.
If you suffer from any health conditions or disorders, you should always consult your doctor or midwife prior to use.
Are there different sizes available?
Our Belly Band is available in one size. Its velcro fastener is specially designed to fit all shapes and sizes perfectly and can also be adjusted to adapt to your bump as it grows.
The Belly Band also comes with an extra piece, allowing the band to be lengthened to fit different sizes. This extra piece can be attached to the main band as required.
Can Koala Belly Band also be used postpartum?
Koala Belly Band is a band designed specifically for pregnancy to support the belly.
It is not recommended postpartum, because it is important that the abdominal muscles resume its natural tone to return to the conditions before pregnancy.