For a swift acrobatic nappy change
Every nappy change is an adventure, but with Organic Cleansing Nappy Lotion you can do the impossible: you can use it with just one hand, thanks to its practical dispenser.

Don't forget to apply a thin layer of Organic Protective Nappy Cream to your baby's bottom to protect it against irritation.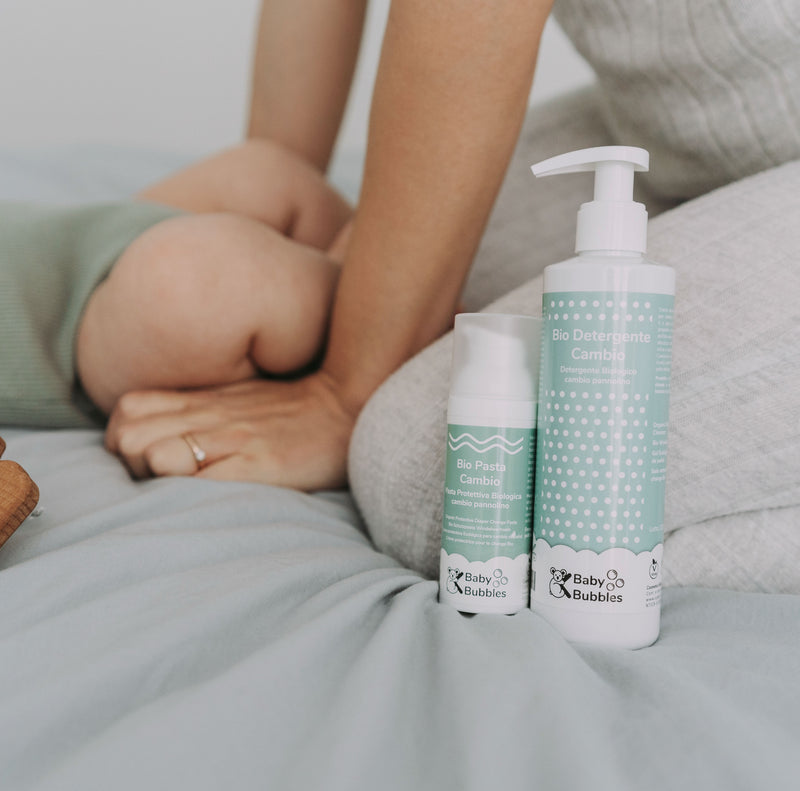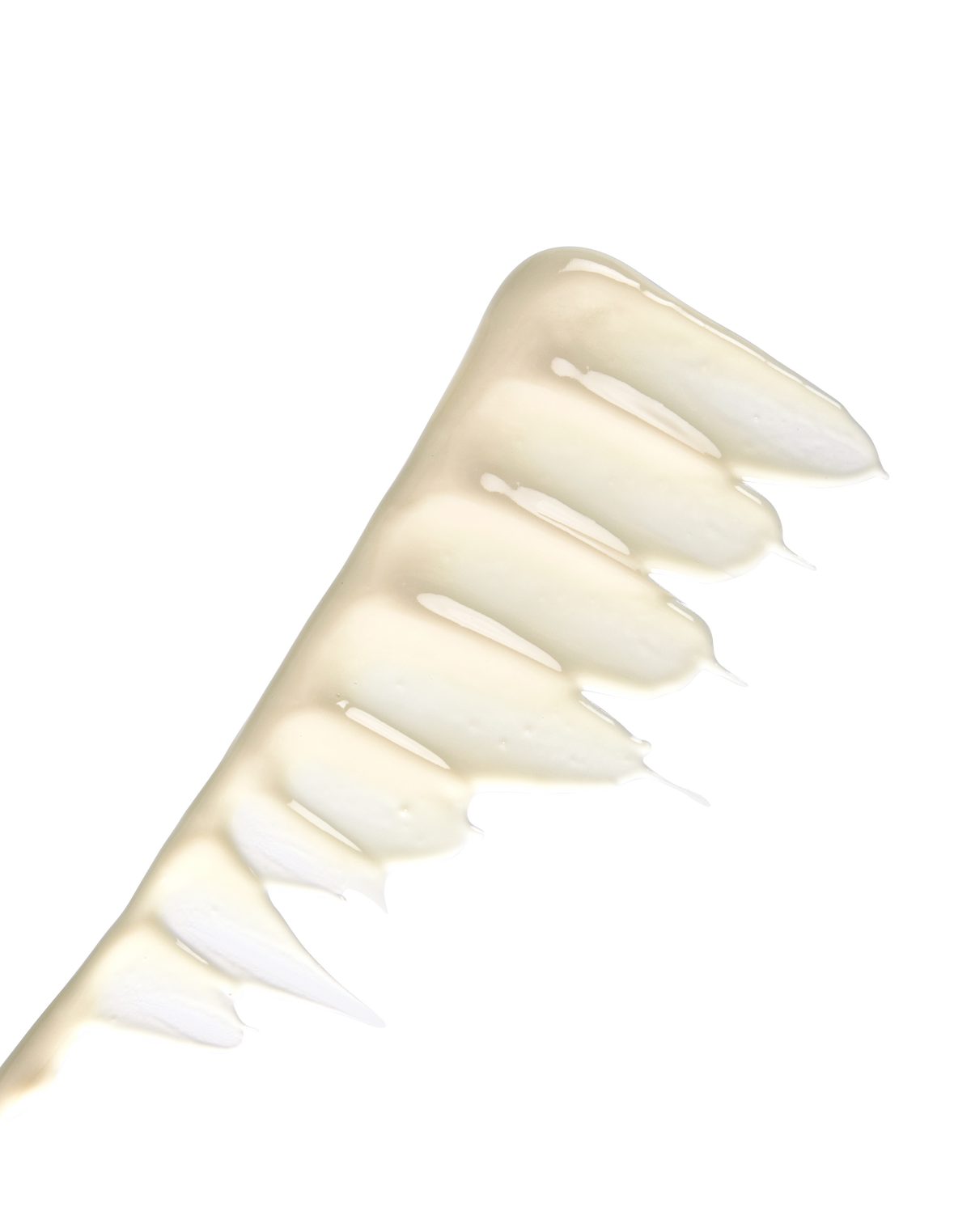 Because it's just what you need
Organic and 100% naturally derived ingredients make Cleansing Nappy Lotion unique. 

Calendula, Chamomile, and Witch Hazel
They have decongestant, soothing and emollient properties. They protect delicate skin from redness and irritation.

Extra virgin olive oil
Deeply moisturises and nourishes dry sensitive skin, and has emollient and protective properties.

Aloe Barbadensis Juice
Aloe juice is rich in vitamins, enzymes, and amino acids. It's moisturising and refreshing.
Kind to skin. Kind to environment.
All Koala Skincare products are certified by the Consortium for the Control of Organic Products, a certifying body which verifies that organic farming standards are met. Thisis a vital step in certifying that our entire supply chain is indeed consistent with organic standards.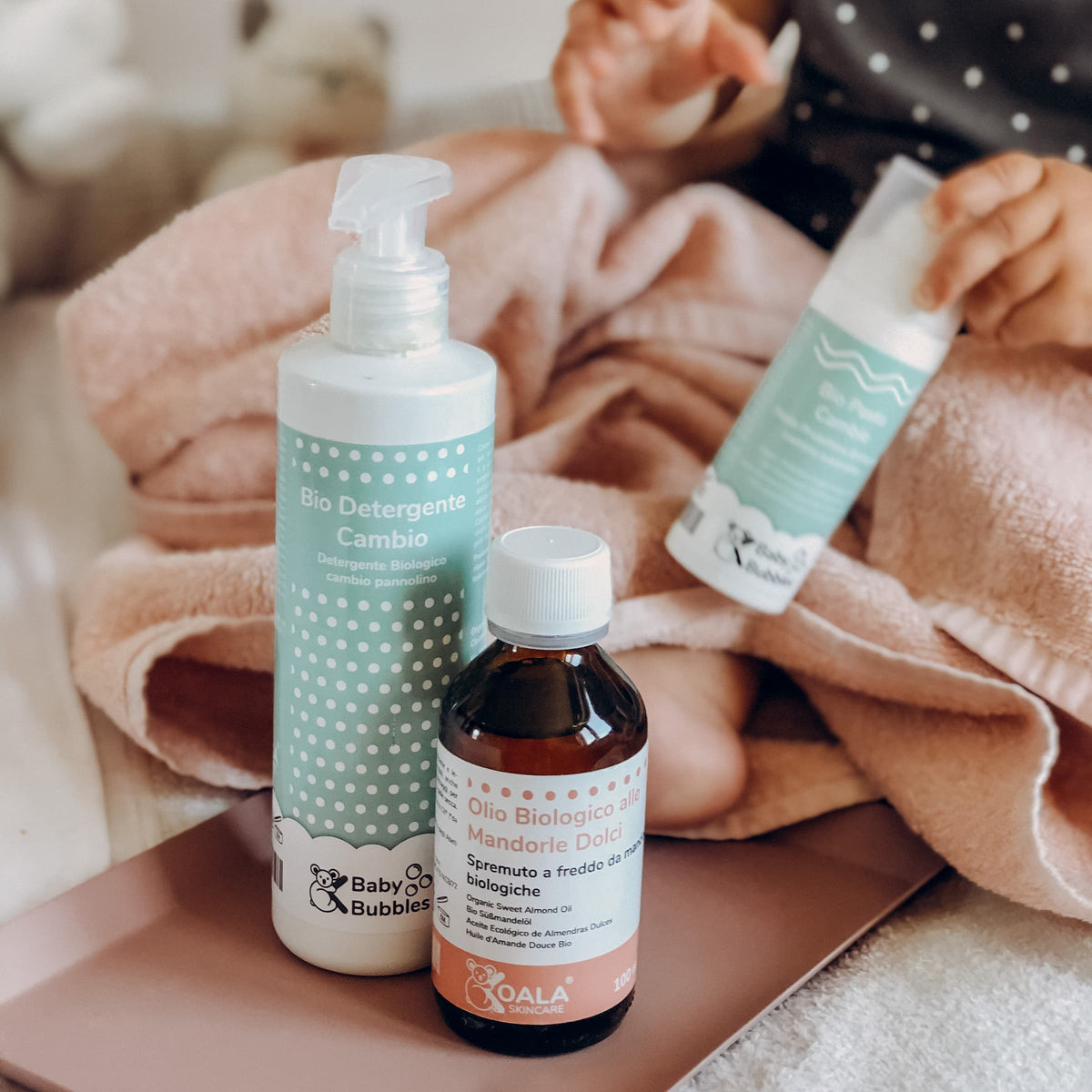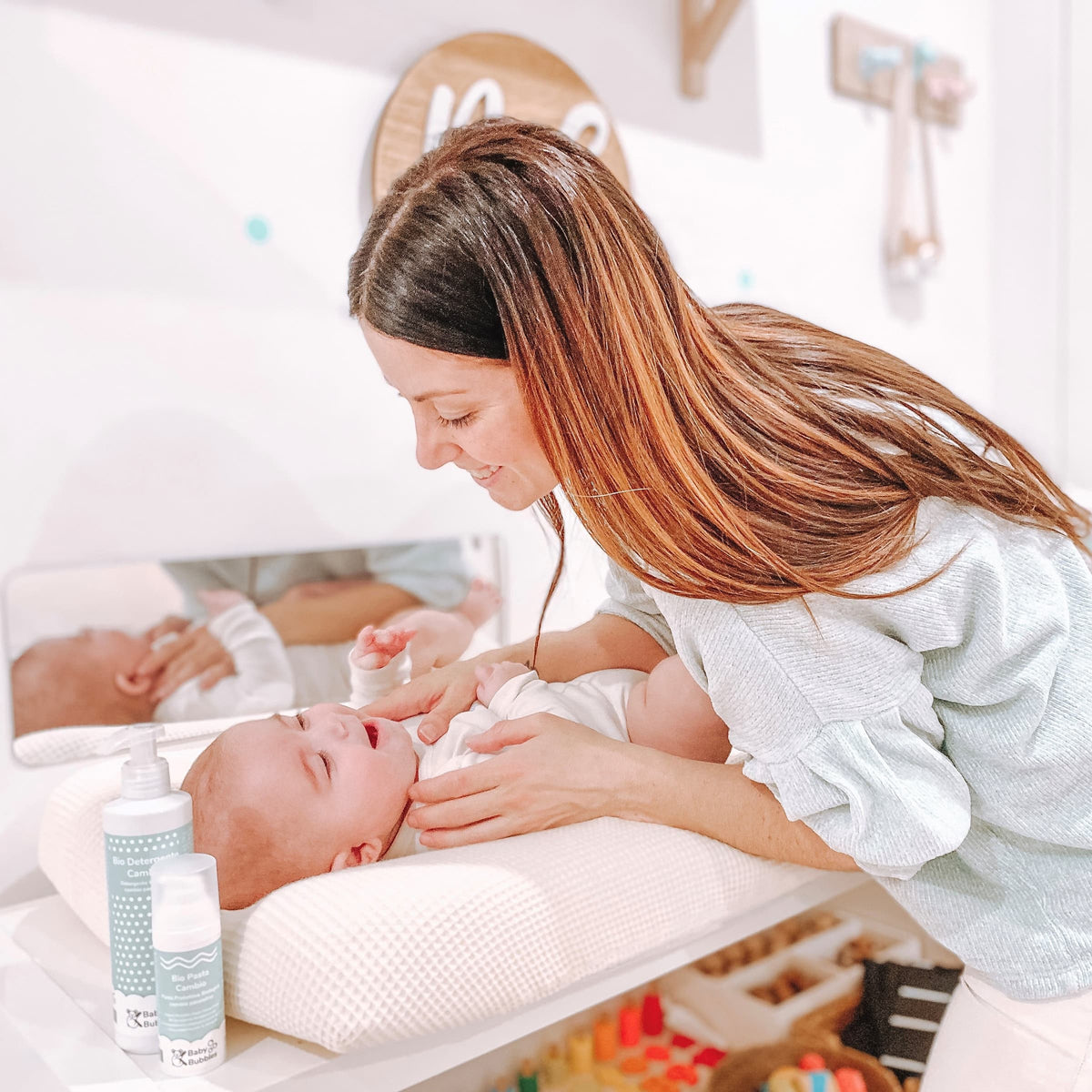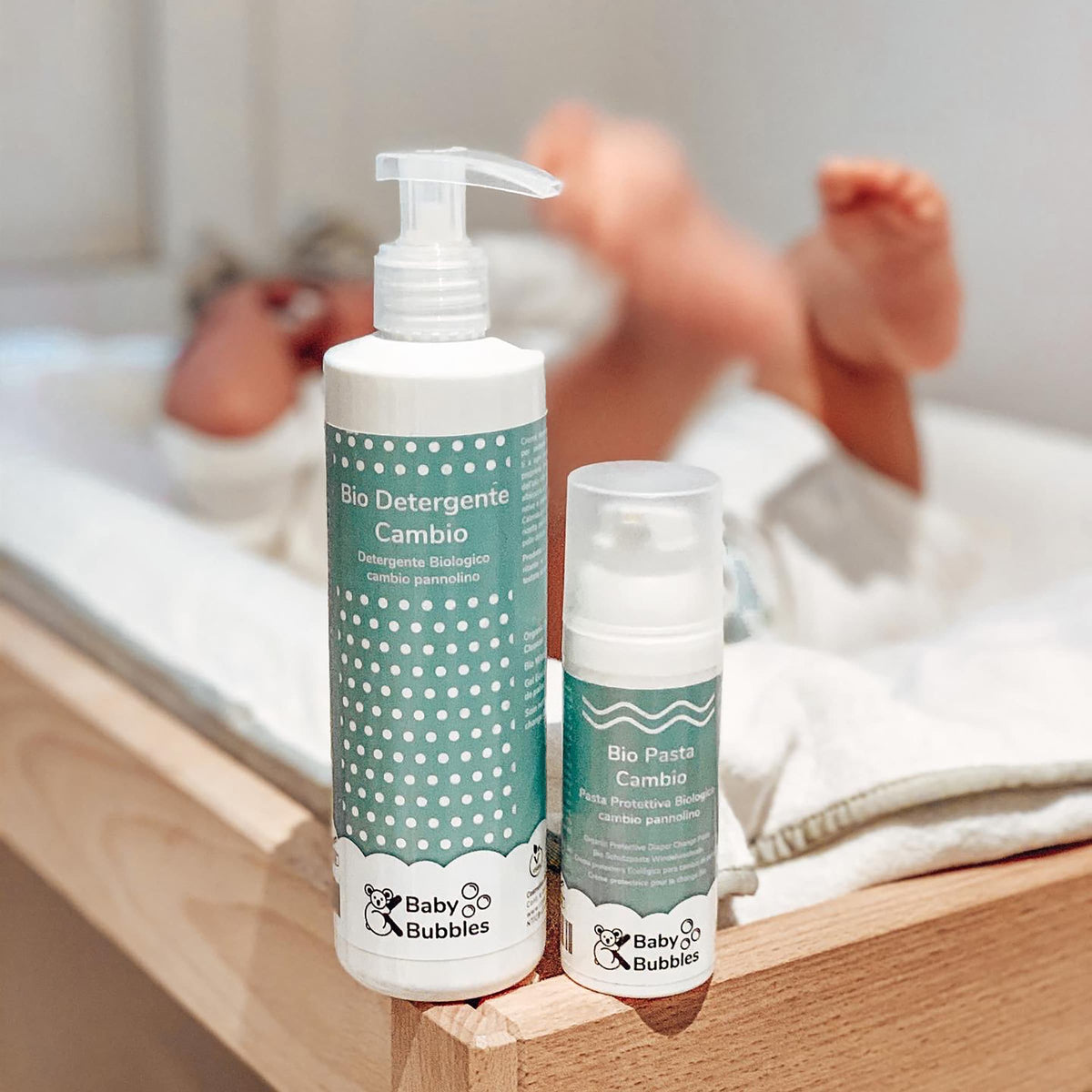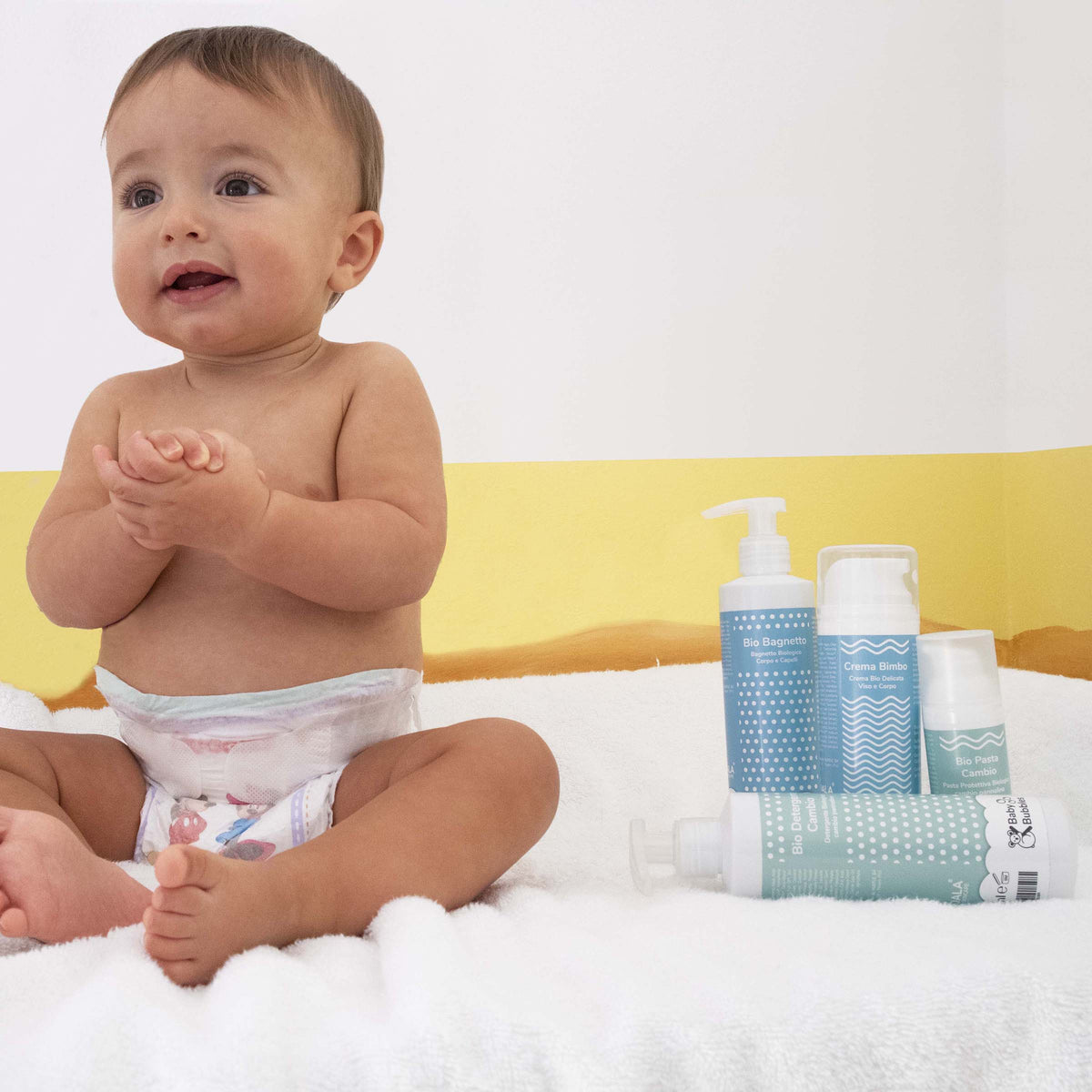 What do Koala mums and dads think about it?
Perfetto
L ho acquistata prima di partorire e mi è durata 5 mesi con uso quotidiano, più volte al giorno.
Cremosa, sisciaqua veloce, e la bimba non si è mai arrossata .
Guter Schutz
Nicht nur Babys auch alte Menschen brauchen Schutz an empfindlichen Stellen. Beugt wund sein gut vor.
Fantastico!
Ho iniziato da poco ad utilizzare questo detergente cambio al momento del cambio pannolino e devo dire che lo trovo fantastico! La pelle del mio bimbo è idratata e morbida dopo l\'utilizzo :)
Top
Questo detergente per il cambio pannolino è fantastico!
Ottima qualità
Ottimo! Lo utilizzo al cambio pannolino e mi trovo davvero bene
Support from our Koala Mum Community
@marieyou

@caaronlina

@ari_red

@afrifraninreal

@bluenailgirl

@elenaalicebolpagni

@judsromerojpg

@joyfullyeve

@eyesofthemoon

@elenaalicebolpagni